Sanna Nielsen continues to lead Allsång at Skansen
Sanna Nielsen will lead the singing from the Solliden scene even in the summer of 2020. - Being a song leader at Skansen is the best summer job I can imagine and I am very happy to have the chance to continue one season, "Sanna Nielsen said in a press release.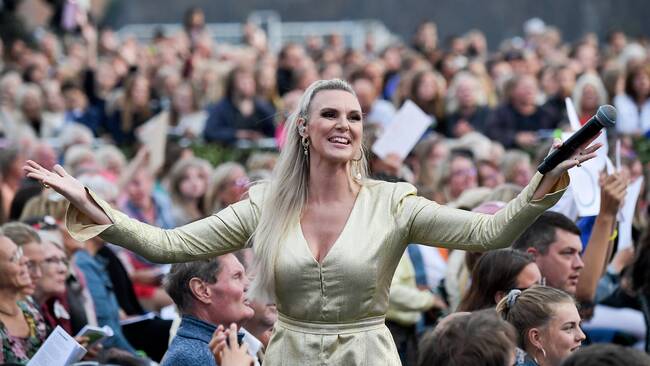 ---
Sanna Nielsen started as program manager for Allsång at Skansen 2016, when she took over after Petra Marklund. So next summer she will be her fifth in the program as a song leader on television.
- We are very pleased that Sanna Nielsen has agreed to another season of Allsång at Skansen. Her warmth, genre breadth and immediate contact with the audience both at Skansen and in the box make each broadcast something unique, says Per Rådelius, project manager for Allsång at Skansen.
According to SVT's communications department, it has never rained during broadcast time during Sanna Nielsen's time as program manager.