Danish police ask for tips on car
2019-08-16T14:46:17.829Z
Witnesses who have seen a white Citroën Berlingo around the hours of the explosion at the Tax Board in Copenhagen are now being sought by Danish police. The perpetrators are suspected of driving the Swedish-registered car to and from Denmark in connection with the incident.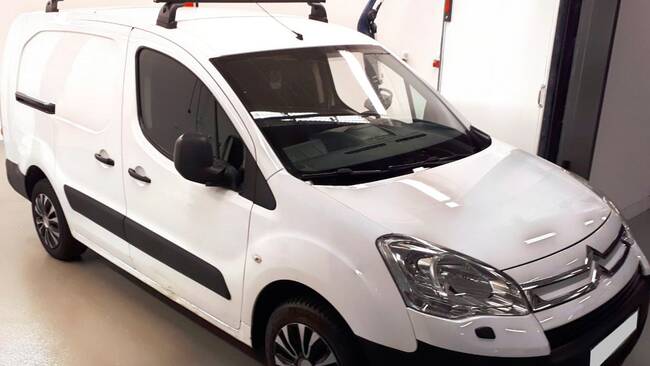 ---
Earlier this week, the Danish police said they had seized a Swedish-registered car. Today they publish pictures of a white Citroën Berlingo and ask witnesses who have seen the car during the evening of the bombing on the Danish Tax Board, to hear from them.
The Copenhagen Police also publishes a map showing the road they suspect the car has been driving for the little more than one hour that it claims to have been in Copenhagen.
- We work on the assumption that the perpetrators have driven this route. It cannot be ruled out that the car has stopped on the road and that the suspects have met other people. We therefore very much want to get in touch with witnesses who have seen the car on or near the route, says Deputy Police Inspector Brian Belling.
According to police, there may be pictures or videos in which the car is accidentally caught, but they want everyone who has been along the supposed route in time to hear.