Pranker phoned Guaido on behalf of the President of Switzerland
Pranker Vladimir Kuznetsov (Vovan) and Alexey Stolyarov (Lexus) posted on YouTube a recording of a conversation with Juan Guaido, who declared himself acting president of Venezuela, on behalf of Swiss President Uli Maurer.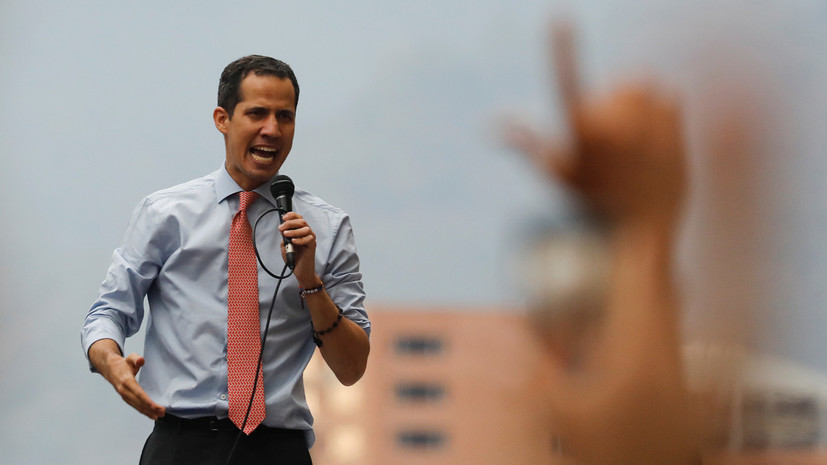 ---
At the beginning of the conversation, "Maurer" congratulated Guaido on recognition, pointing out the need to establish diplomatic relations between the two states.
So, the prankers on behalf of Maurer suggested blocking the "huge accounts" of Venezuelan leader Nicolas Maduro, who allegedly are in a Swiss bank. To do this, according to Vova and Lexus, you need a written statement from Guayido.
"Yes, it is necessary to find an opportunity to freeze these accounts, Mr. President. And you will tell me through regulated channels how I can act ... We will immediately start working on this with our representative office, as well as with our attorney and legal attorney, "said pranker, Guayido.
They also asked the Venezuelan opposition member about the possibility of revising relations with Russia and China.
"Yes, we will try to reconsider all diplomatic relations that, unfortunately, the Maduro regime blocked or used for personal purposes, and not in the interests of the republic," the words of Guayido are quoted.
Earlier, Vovan and Lexus played out the United States Special Representative for Venezuela, Elliott Abrams.
Then they also spoke on behalf of Swiss President Maurer.
Later, Stolyarov, in an interview with m24, commented on the Abrams rally.