Dunford: The United States Should Not Give Up the Right to Preventive Nuclear Strike
General Joseph Dunford, chairman of the Joint Chiefs of Staff of the United States Armed Forces, said that Washington should not give up the right to launch a preemptive nuclear strike against a potential enemy.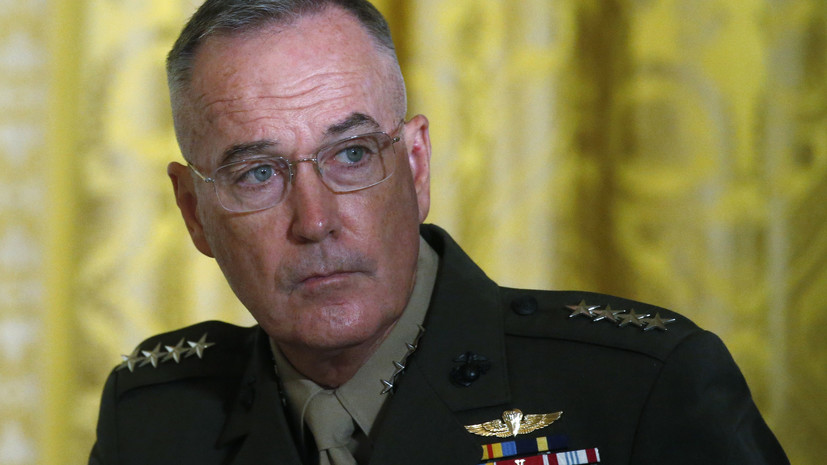 ---
According to the military, this position of Washington is correct.
"I think that the current policy (allowing for a preventive nuclear strike. - RT ) complicates the decision-making process of opponents, and I would not recommend any changes," TASS quoted him as saying.
So Dunford commented on a bill introduced by Democrats in the US Congress, prohibiting a preemptive strike.
In March 2018, Russian Foreign Ministry spokeswoman Maria Zakharova said that by reserving the right to a preventive nuclear attack, including with the help of low-power nuclear warheads, the United States creates dangerous prerequisites for a nuclear-missile war, even during a low-intensity conflict.
Also, a professor of the Academy of Military Sciences, an Americanist Sergei Sudakov, in an interview with NSN, estimated the military budget of the United States.