Putin and Morales urged to avoid an arms race in space
Russian President Vladimir Putin and Bolivian leader Evo Morales, following the talks in Moscow, declared the need for a peaceful space exploration and called for preventing it from turning into an arena of military confrontation.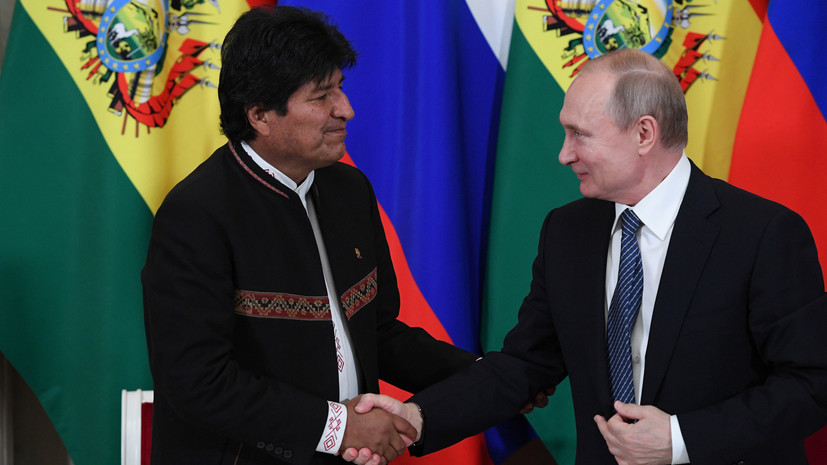 ---
"In the context of the resolution of the UN General Assembly ..." The first non-deployment of weapons in space ", as well as the joint statement of Russia and the Plurinational State of Bolivia of April 12, 2016, the presidents stressed the importance of keeping the space free of weapons and available for research and use peaceful purposes for the benefit of all states, "says a joint statement by the heads of state published on the Kremlin's website.
According to the leaders of Russia and Bolivia, a multilateral agreement should be developed to ban any weapons in space in order to prevent threats to world security.
They also stressed the importance of adhering to existing treaties providing for exclusively peaceful use of space for research and international cooperation.
In April, the acting head of the Pentagon, Patrick Shanahan, accused Russia and China of militarizing space for a possible attack on American satellites in the event of a conflict.