"Zagitova need to lose the champions of the championship": Navka about the chances of the national team at the World Cup, competition and pressure on young athletes
The tough competition in Russian figure skating benefits the sport, said 2006 Olympic champion Tatyana Navka. According to her, talented young people are already ready to replace the current generation. In addition, Navka expressed the opinion why Evgenia Medvedeva moved to a new coach, and gave advice to Alina Zagitova on the eve of the world championship.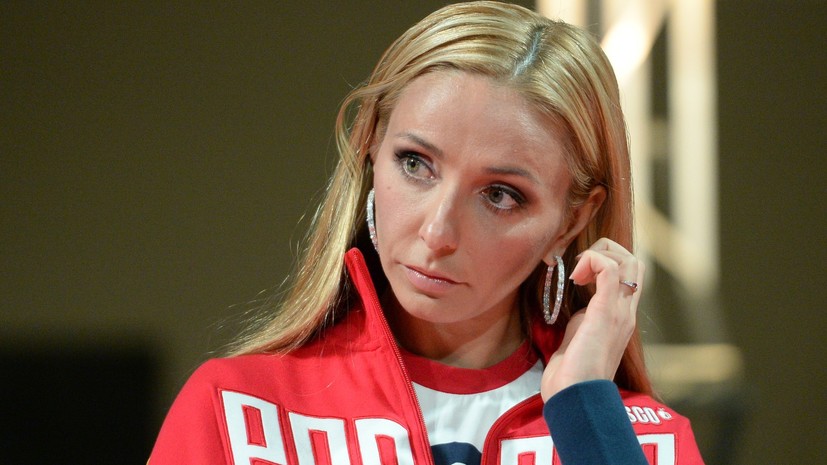 ---
- How do you assess the chances of the Russian team at the upcoming World Cup?
- I think they are good, because the national team played well at the European Championship. I am sure that in the women's and pair skating our athletes will be able to claim the highest steps of the podium. We have wonderful young duets. As for men, for some reason they have changed places with women. But we will always believe in a miracle anyway.
- The women's team is now a big competition. Does it always go in favor, because we see that some athletes are out of the national team?
- In my opinion, competition is the engine of progress, and the strongest always wins. She raised our women's single skating. See how many beautiful little girls are standing and waiting for the moment when they can perform at an adult level. This is right and great.
- How many years must pass before an athlete feels confident enough to become a big champion?
- If you love your business, you will continue to learn throughout your life. I finished my career a long time ago, but I continue to skate and work in this area, because it is in demand and I like it. As for the beginning of this path, we first went on the ice at the age of five, but now the situation has changed, figure skating is getting younger. We see young Olympic champions, which was not there before.
- There is an opinion that young girls, who achieve great success early, cannot find motivation afterwards. Is it so?
- From my point of view, it is wonderful when a figure skater becomes a champion at a young age. You are 16 years old, you have everything ahead. Grow, play sports or do something else. Such success is a great platform for moving on with your head held high.
I ended my career at the age of 30, when I won the gold medal at the Olympics in Turin. It seemed to me, here it is life, now you can sit on the sofa, relax and nothing more is needed. But in order to live, you need to overcome yourself every day and continue to learn. Otherwise not interesting. And I got up, created my own show, constantly developing, raising children. Therefore, these little girls can only envy. Of course, it all depends on who is next to them, because they are still children. Parents should help and support them, give ideas.
- How to survive this success? After all, there is an example of Yulia Lipnitskaya, who, after her success at the Olympic Games in Sochi, could not show anything.
- Of course, at first it was hard for her. But now she has found herself, goes on tour, conducts master classes, teaches children and is in great shape.
- How do you feel about raising the age limit for adult competitions to 18 years?
- Here opinions are divided. Men want to see on the ice more mature and conscious girls, I think. I also like girls, they create competition, go to junior competitions, perform quarter jumps there and also want to be first. Of course, there is serious psychological pressure. But this is really a difficult dilemma and no one can give the right answer.
- The whole country is experiencing for Evgenia Medvedev. Was her transition from Eteri Tutberidze to Brian Orcer justified?
- Zhenya is a self-sufficient strong girl with a strong inner core. If she made such a decision, it means that it is correct and it was necessary for her. She probably needed new energy and emotions in order to find the strength to go ahead and fight. It's hard for me to judge, but life will show.
- Alina Zagitova cannot yet prove herself in major tournaments. What advice would you give her before the start of the World Cup?
- It is always easier to catch up than to hold the leading position, because a great responsibility. She needs to lose the shackles of the championship. Alina is a wonderful athlete, she just needs to throw off the champions shackles and tune in correctly from a psychological point of view.
- The International Skating Union (ISU) is gradually reforming figure skating. Does it benefit the sport?
- Definitely he goes forward. Figure skating has become much more technical compared to what was in my time. Therefore, I think that everything is correct.