French Open: Opening on new Center Court: Kerber starts in Paris
2019-05-26T03:00:02.009Z
TIME ONLINE | News, backgrounds and debates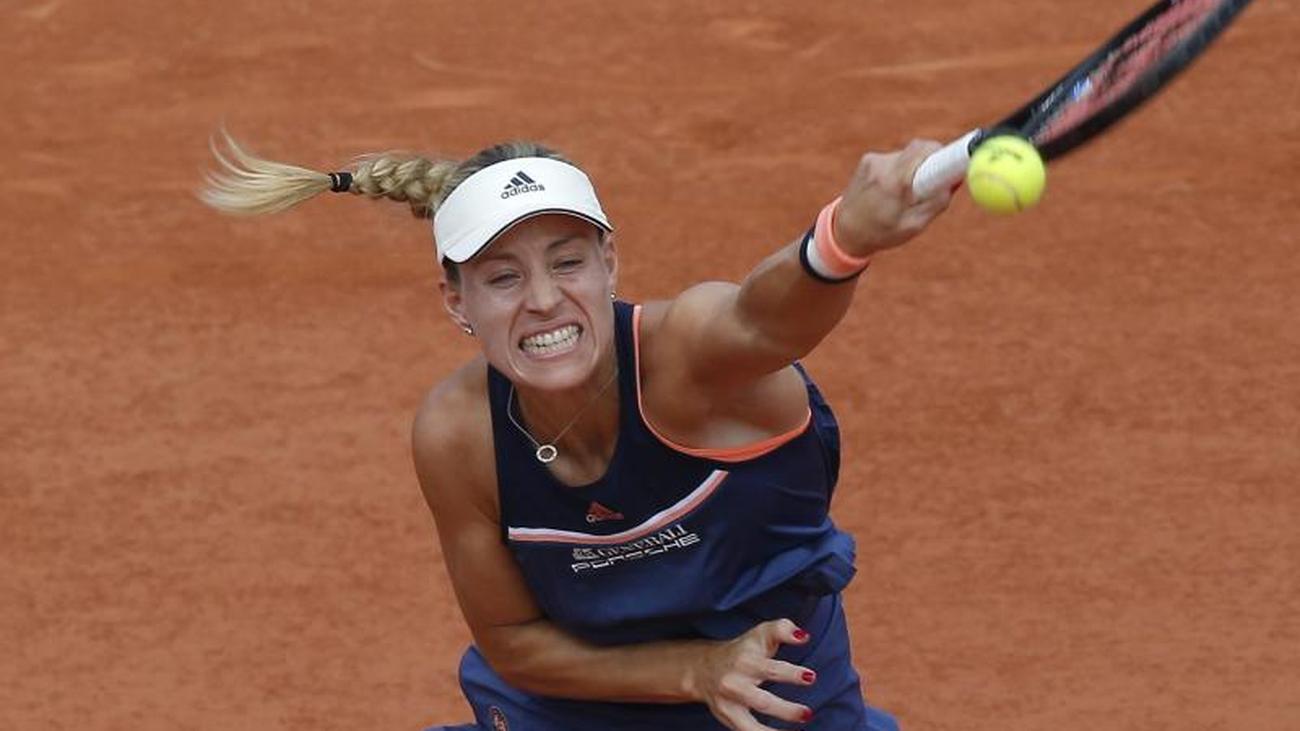 ---
Paris (AP) - Angelique Kerber dampens expectations, Roger Federer is looking forward to the return - and a very special tennis court is experiencing its premiere. A look at the opening day of the French Open, which starts on Sunday in Paris:
EARLYHOUSE Wimbledon winner Angelique Kerber will be honored to open the second Grand Slam tournament of the year on Center Court. At 11.00 clock, the world number five from Kiel on the thoroughly renovated 15,000 spectator Court Philippe Chatrier against the Russian Anastassija Potapowa. Kerber has never played against the 18-year-old number 81 in the world rankings. After her forced break due to an ankle injury and only a few matches on sand for preparation, Kerber is reluctant. "I'm happy to be here and have to focus on the first round first," said the 31-year-old.
RETURN: For the first time since 2015, Roger Federer returns to the clay court classic in Paris. For three years in a row, the soon 38-year-old Swiss has not played in the French Open and even completely skipped the clay court season in 2017 and 2018. "Maybe I'll enjoy a little more than usual, because the last time was so long ago," said the winner of 20 Grand Slam tournaments before his first round match against Italian Lorenzo Sonego.
ROUTINIERS: Philipp Kohlschreiber also starts his 15th French Open on Sunday. In the duel of two veterans, 35-year-old Augsburger gets to deal with 32-year-old Dutchman Robin Haase. In a direct comparison leads Kohlschreiber 2: 1.
THE FURTHER GERMANS: Maximilan Marterer faces a difficult task against number six Greek Stefanos Tsitsipas. The so-called lucky loser still retired in the main draw Oscar Otte gets it to do with the Tunisian Malek Jaziri, Laura Siegemund plays against the Russian Sofia Schuk.
RENOVATION: The complex on the Bois de Boulogne is undergoing the most extensive refurbishment of its 91-year history. The center court was modernized and rebuilt. In the coming year, a roof construction to allow games even in the rain. The so-called bullfight arena will be demolished after this year's edition. The most spectacular innovation is Court Simonne Mathieu in the neighboring Botanical Garden, an inlaid arena surrounded on all four sides by greenhouses. "It has been improved a lot, that's nice to see," Federer said and praised, "But it's still Roland Garros, it has kept its flair."
Tableau Qualification Men
Tableau Qualification Ladies
Women's World Ranking
Men's world rankings
Tableau French Open Men
Tableau French Open Ladies
Tweet Angelique Kerber
Innovations of the French Open 2019