These films and series appeared on Netflix last week
New titles are added to the Netflix offer every week. These titles appeared on the streaming service last week.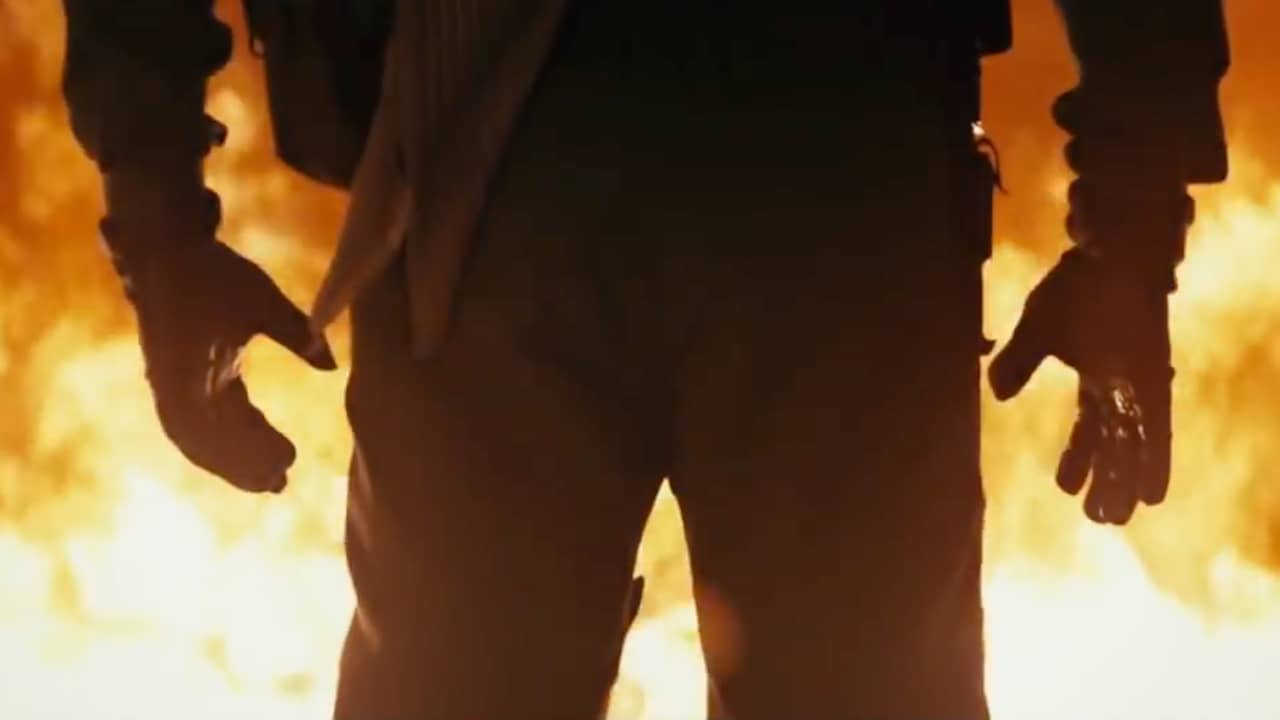 ---
New titles are added to the Netflix offer every week. These titles appeared on the streaming service last week.
Movies
The Last Laugh
Oscar winner Richard Dreyfuss, together with veteran Chevy Chase, plays the leading role in Netflix Original The Last Laugh . Talentmanager Al (Chase) ends up in a retirement home and meets his first customer, comedian Buddy (Dreyfuss). Already working with Buddy and together they go on tour for the last time.
Kong: Skull Island
The big movie release this week is not Netflix Original, but a blockbuster from 2017. In Kong: Skull Island a team of explorers travels to a mysterious island in the Pacific Ocean. What they do not know is that the mythical Kong, a gigantic monkey, holds the island in its grip. With among others Samuel L. Jackson, Tom Hiddleston and Brie Larson.
133
Watch the trailer for Kong: Skull Island
Solo
A Spanish-language survival film based on a true story. Solo is about a surfer trying to land after he has fallen from a cliff. Along the way he struggles with memories of failed relationships, forgotten apologies and his egoism.
The Space Between Us
Sixteen-year-old Gardner (Asa Butterfield) is the first person ever to grow up on Mars. Now that he is building an online friendship with Tulsa, a girl on earth, he is still curious about his home planet. When he finally lands on earth, he starts the ultimate search for himself and Tulsa, where he gets feelings for. With a big supporting role for Oscar winner Gary Oldman.
Winchester
Widow Sarah Winchester (Helen Mirren) gets to grips with her cursed, gigantic haunted house Winchester. She had the house of more than a hundred rooms built as a prison for the spirits, who now aces for revenge.
More horror? These fifteen horror films come out this year and Superguide is already looking forward to this.
Curious about the full Netflix offer? These films and series come to Netflix in January.
Series
Titans
Forget about Batman, Titans is about his ex-sidekick Robin (Brenton Thwaites). He now goes through life as the rough crimefighter Nightwing and forms a new superhero team with other super youngsters. Based on the cheerful Teen Titans franchise, but there is little to say about it: Titans is gray, bloody and extremely dark.
RuPaul's Drag Race, season 1
After all seasons of RuPaul's Drag Race had already appeared on Netflix, the first season can now be seen. Fourteen new queens compete for the honor and this season there are also many celebrities in the jury, such as Christina Aguilera, Billy Eichner and Stephen Colbert.
Sex Education
Asa Butterfield shines in Sex Education as the shy Otis. Together with an extrovert friend, he starts his own sex help clinic at school, even though Otis is still a virgin. His mother is a sexologist and Otis gets his info from there.
Sex Education is one of the new Netflix series that Superguide is looking forward to in 2019: these are the other series.
When Heroes Fly
Currently puts Wie is de Mol? Colombia on the map. Also action drama series When Heroes Fly takes place in and around Colombia, in the jungle. Four friends reunite eleven years after a big fight for their final mission: to find Yaeli, the ex of one of the men and the sister of another.
Back with the Ex
Netflix plays (unconsciously) on the hype around programs like Ex on the Beach and Temptation Island . Even though reality show Back with the Ex is more serious. Four singles get one last chance to pick up the thread again with their ex. Or do they leave the past behind forever?
Grimm, season 6
Netflix this season season 6 of the fantasy detection series Grimm online. The last season, as fans know. It is currently awaiting when that spin-off comes with a female main character.
Friends from College, season 2
How I With Your Mother actress Cobie Smulders and comedian Keegan-Michael Key are back for the second series of Friends from College. The Harvard group of friends still has to recover from the shocking revelation of season 1: the affair of Ethan and Sam.
Documentaries
Remastered: Massacre at the Stadium
Music teacher series Remastered dives after Johnny Cash, Jam Master Jay and Bob Marley into the turbulent life of Chilean folk singer Victor Jara. He set the tone for change in Chile in the 1970s, but was brutally murdered.
Catwalk: Tales from the Cat Show Circuit
The documentary Catwalk: Tales from the Cat Show Circuit shows what lies behind the seemingly cute world of cat shows. It is rather fierce. Owners pull out all the stops to make their cats world stars.
Similar news: