Solberg detail: "Really copies of each other"
2021-10-16T10:15:43.509Z
Like father Like Son. The rally viewers who followed Oliver Solberg's, 20,'s progress may have noticed that he, just like dad Petter, 46, drives with his mouth open. - It's wonderful to see. They are really copies of each other, says SVT's expert Jonas Kruse.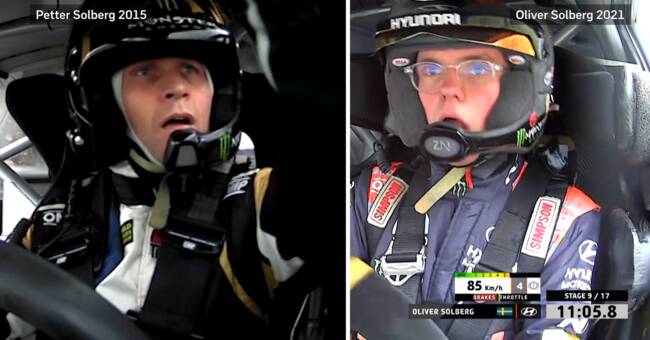 ---
---
Watch the clip in the player above!
Keywords: