Wallin's big fool - not the first Swede to meet a Tyson
2019-09-12T14:48:32.071Z
On Saturday, the Sunsvall son Otto Wallin goes his life match against Tyson Fury in Las Vegas. But the big fight is not the first heavyweight meeting between a Swedish and a Tyson. In the 1984 heavyweight final in Tampere, Malmö boxer Håkan Brock met legendary Mike Tyson, who was 18 years old at the time. - I didn't know who he was. I asked his coach, "Who is Mike Tyson?" The coach answered "You will see", remembers Brock when SVT met him in 2001.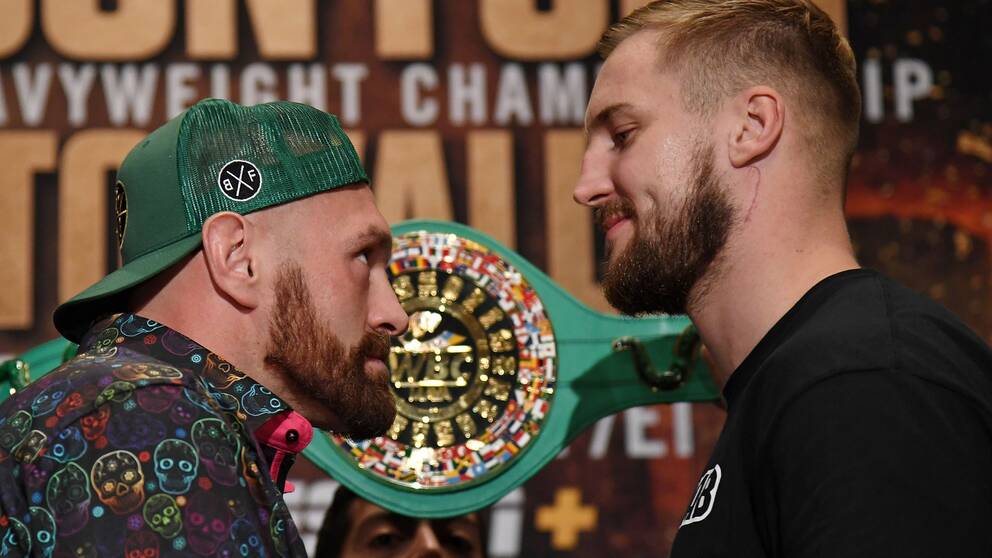 ---
Tyson Fury has triggered the mood for Saturday by saying that he doesn't know much about his great-grandmother Otto Wallin.
In 1984, Swedish Håkan Brock used a similar strategy against self-employed Mike Tyson, who at that time was a relatively unknown boxer who made his last amateur match.
Relive the heavyweight meeting in Tampere in the player above!
Play
Tyson Fury: Don't know much about Wallin Photo: TT