Nurmagomedov inquired about Putin's health
2019-09-12T16:35:06.863Z
Champion of the Absolute Fighting Championship (UFC) lightweight champion Habib Nurmagomedov inquired about the state of health of Russian President Vladimir Putin at a meeting in Makhachkala.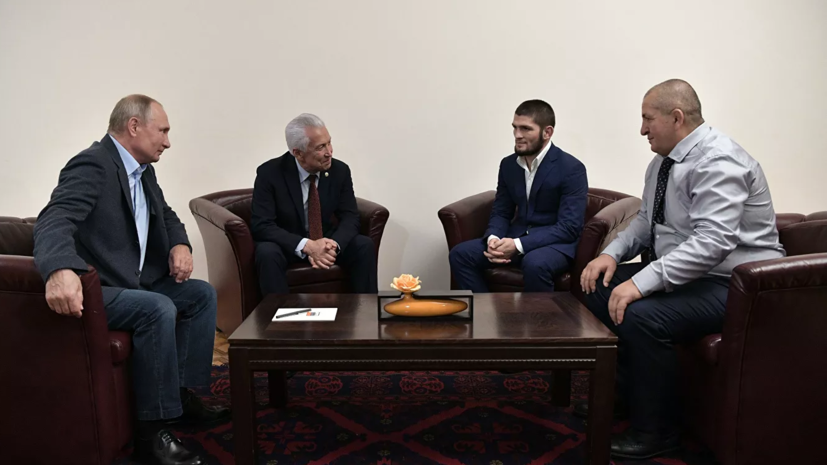 ---
"Very good, thank God. With my schedule it is impossible without sports. Especially undermines the change of time zones. In Vladivostok, we have seven hours of difference, it's hard to get used to. You don't sleep there, then you come here - and you don't sleep here, "the president answered.
Earlier, Nurmagomedov told Putin how he outwitted Porie.