Footballer: Katharina Lindner is dead
She played for the 1st FFC Frankfurt and Glasgow City. On Saturday, the former footballer died at the age of 39 years in her new home Scotland.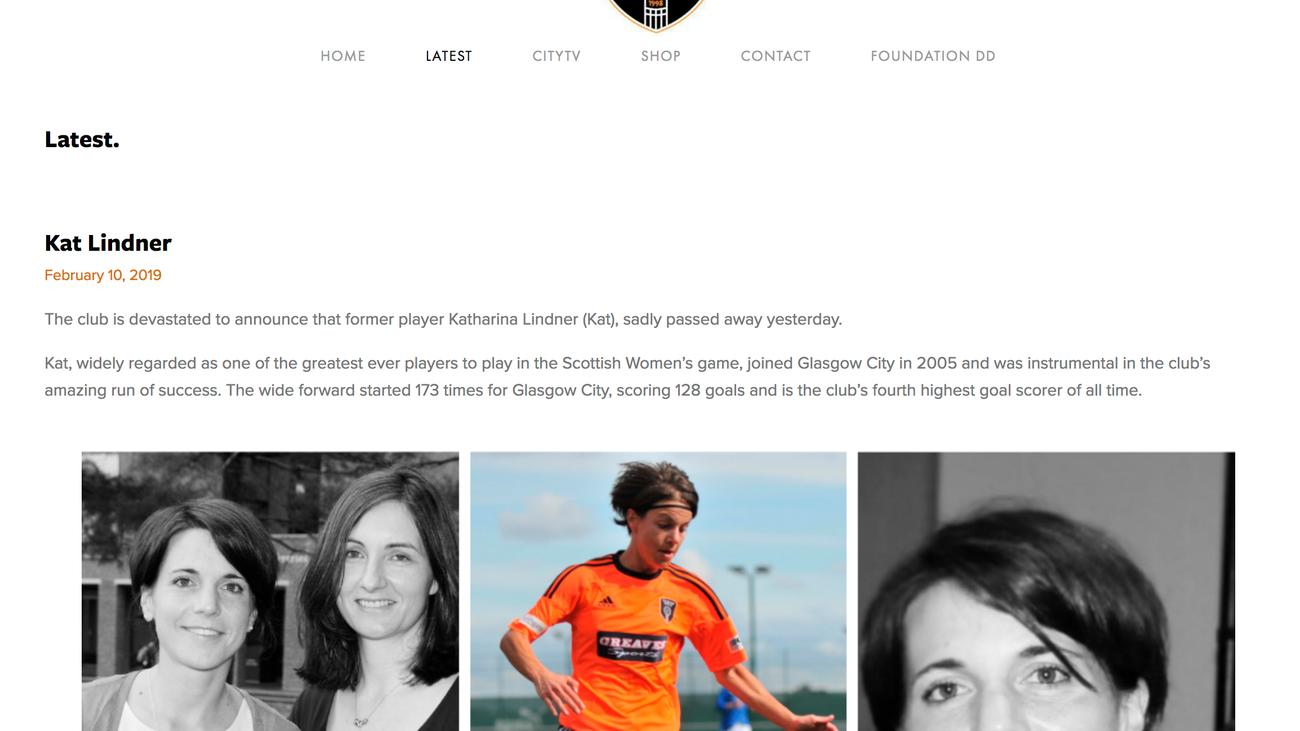 ---
The former Bundesliga player Katharina Lindner is dead. She died on Saturday at the age of 39 years in Scotland, said the 1st FFC Frankfurt and the club Glasgow City, for the Lindner from 2005 to the end of 2011 played. She celebrated five national championship titles and four trophy wins with the club. During her career, she rose to fourth best scorer in the club's history. She scored 128 goals for the club.
"Kat was one of the greatest players in Scottish women's football," Glasgow City praised his former member.

Before moving to Scotland, the native of Munich played from 1996 to 1999 as an attacker for the FFC Frankfurt and its predecessor SG Praunheim. In 1999 she celebrated with the Frankfurt Club Championship and DFB Cup.

At the end of 2011 Lindner ended her active career as a footballer and concentrated entirely on her professional life. She worked as a recognized lecturer at the University of Stirling in Scotland in the field of media, communication and culture and specialized in gender and queer theory. Why she died was not known at first.