You didn't know this delicious rice recipe yet
This is a sponsored article on NU.nl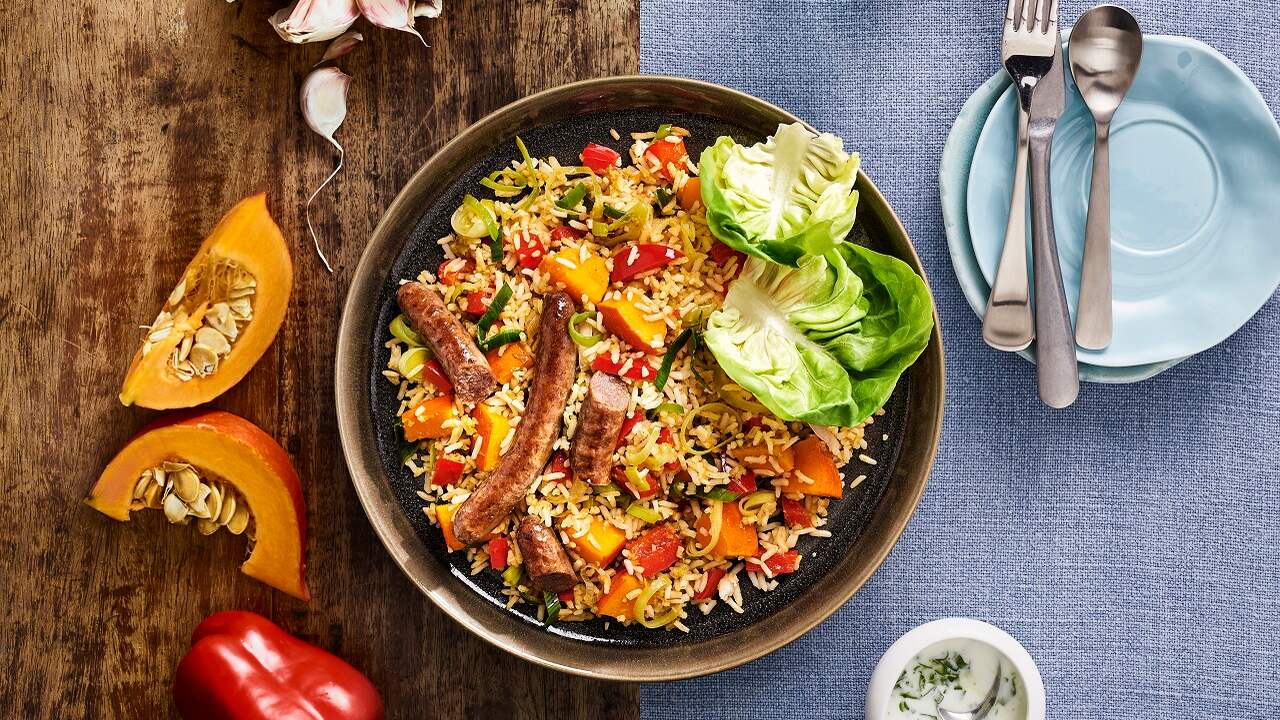 ---
Do you want to put something else on the table tonight, but don't want to spend a long time in the kitchen? Then make these delicious chipolata sausages with pumpkin pilav.
The basis of this recipe is the new half-wholegrain Magic Rice from Lassie. This gives your trusted white rice dish a responsible twist. In the suit you will find 50 percent brown rice and 50 percent white rice.
Try for free
Curious about this rice? Follow these steps to try it for free.
1. Buy Lassie half whole grain Magic Rice wherever you want
2. Upload your receipt on lassie.nl/probeergratis
3. Get your purchase amount back within 48 hours
View all promotion conditions on lassie.nl/probeergratis. For this promotion applies on is on and otherwise valid until April 30, 2019.
Recipe chipolata sausages with pumpkin pilav
Ingredients:
6 tbsp oil
1 small leek, finely chopped
2 red peppers, in cubes
2 cloves of garlic, finely chopped
300 g Lassie half whole grain Magic rice
400 g pre-cut pumpkin
3 tbsp of boemu for (mild) green curry
8 beef chipolata sausages
100 g butter lettuce
750 ml of water
Optional: 1 lemon
Preparation method:
1. Heat 3 tablespoons of oil in a pan with a thick bottom. Fry the leek, pepper and garlic for 5 minutes. Add the rice and stir for a few minutes until the grains are glassy. Stir in the pumpkin cubes and fry together for another 5 minutes.
2. Stir in the bumbu, add 750 ml of water and bring to the boil again. Place a lid on the pan and cook the rice in 10 minutes, without stirring, until done over low heat. Turn off the heat and leave the rice with the lid on the pan for another 5 minutes.
3. In the meantime, fry the sausages: heat 3 tablespoons of oil in a frying pan, fry the sausages for about 5 minutes until golden and cooked, turning them regularly.
4. Divide the pumpkin pilav over 4 deep plates, place a tuft of lettuce next to the rice and place the sausages on it.
Tip: Squeeze some lemon juice over the pilaf just before serving for a fresh taste.

For more cooking inspiration, visit Lassie.nl.