Events: Experience our podcasts live
Usually our podcasts are produced in the studio, sometimes in front of an audience. Be there when crimes are rolled up or guests are endlessly questioned.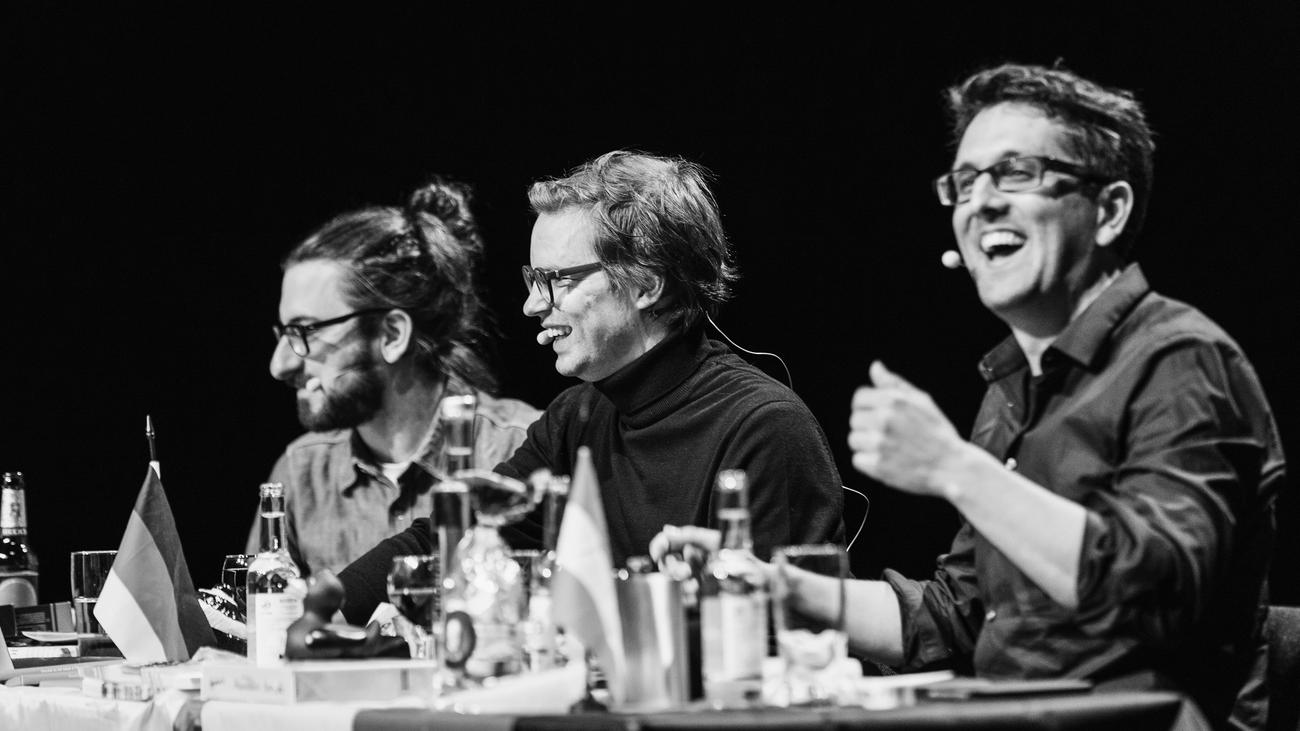 ---
Ten podcasts are now available at ZEIT ONLINE. Get to know the people behind it - live at our podcast events in Hamburg, Berlin and Paris.

Servus.Grüezi. Hello. Live recording of the podcast, Fondation Suisse, Paris, Cité Internationale Universitaire de Paris, April 17, 2019, 7 pm (Theme A: Architecture and Notre Dame, Theme B: Elites)
Everything said? Live recording at the re: publica with the science author Bas Kast, 6. Mai, 10.30 clock, Station Berlin (tickets here)
You can experience the following podcasts live at the Lange Nacht der ZEIT in Hamburg on May 4th (free admission, registration here):

Servus.Grüezi. Hello . Live recording with Laura de Weck, moderated by Matthias Daum, Florian Gasser, and Lenz Jacobsen, mojo Club, 3pm
ZEITBühne: live recording, Klaus Maria Brandauer in conversation with ZEIT editor-in-chief Giovanni di Lorenzo, Deutsches Schauspielhaus, 5.30 pm
Fresh off the work: Linda Zervakis in conversation with Leonie Seifert, Hapag-Lloyd Building, 5.30 pm
Crime: live recording with Sabine Rückert and Andreas Sentker, Schauspielhaus, 8pm

The onlookers: live recording with actor Jo Schück, moderated by Sophie Passmann and Matthias Kalle, mojo Club, 8pm
Everything said? Live recording with Ulrich Wickert, moderated by Christoph Amend and Jochen Wegner, Audimax of the University of Hamburg, 8 pm