This is how Gothenburg citizens think about thieves
2019-08-22T19:43:54.311Z
The reactions to our reporting on theft in public transport in Gothenburg have been many. According to Västtrafik, thieves were every ten travelers. Yesterday our readers got their comments in a chat and these are some of the reactions.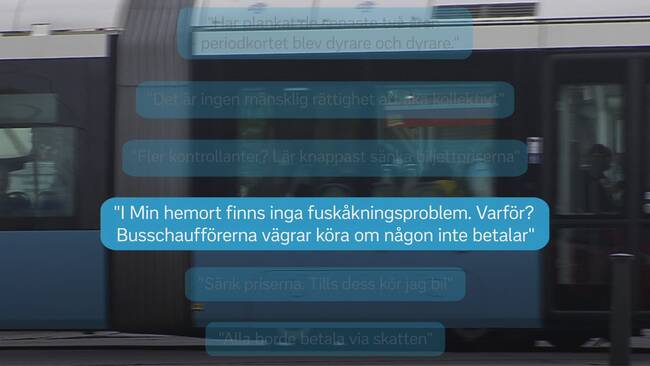 ---
Recently, prices for all Västtrafik's period cards were raised as the City of Gothenburg no longer accounts for part of the cost. The monthly card for an adult was raised by SEK 135. Whether it will contribute to an increase in the robbery is unclear, but today ten robberies every ten passenger according to Västtrafik's statistics.
"Have been planning for the past two years"
The fine for missing a ticket is SEK 750 for young people between the ages of 15 and 17 and for adults over 18 it is SEK 1500.
In the clip above you can see some of the reactions that emerged in yesterday's chat about how they look at thieves in public transport. Among other things, they write: "Have been planning for the past two years - the period card became more expensive and more expensive", "More controllers hardly learn to lower ticket prices", "In my home town there are no cheating problems. Why? The bus drivers refuse to drive if someone does not pay "," It is not the price that determines the issue but the morale "
Similar news: