SK began a check on the fact of a fire on a ship in St. Petersburg
2019-08-22T06:46:53.772Z
The Investigative Committee of Russia is checking the incident with a fire on the ship Pyotr Tchaikovsky in St. Petersburg, in which one person was killed.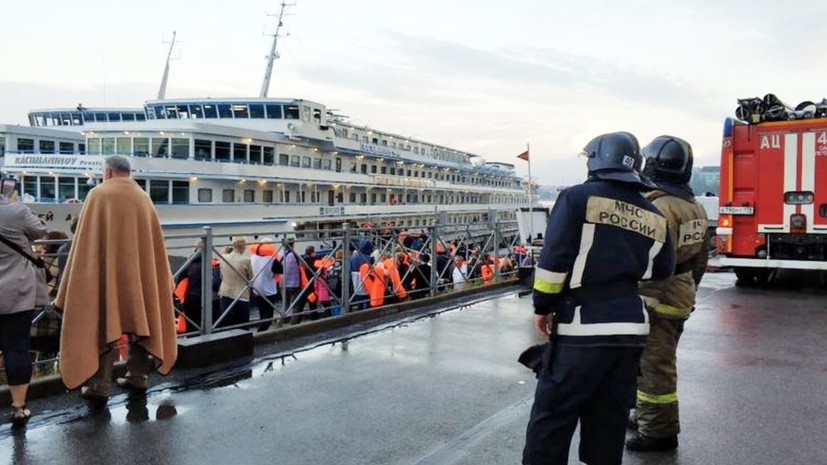 ---
"A pre-investigation check has been organized. An investigation and operational group literally a few minutes ago began to inspect the scene of the incident, "RIA Novosti quoted a representative of the regional branch of the Investigative Committee.
On the morning of August 22, a fire broke out on the ship Peter the Tchaikovsky in St. Petersburg on an area of ​​13 square meters. m. As a result of the incident, one person died, more than 300 were evacuated.
Similar news: