Merkel and Johnson appreciated the possibility of Russia's return to the G8
2019-08-21T17:16:53.488Z
German Chancellor Angela Merkel and British Prime Minister Boris Johnson at a press conference before the talks in Berlin commented on the possibility of Russia returning to the G8 format.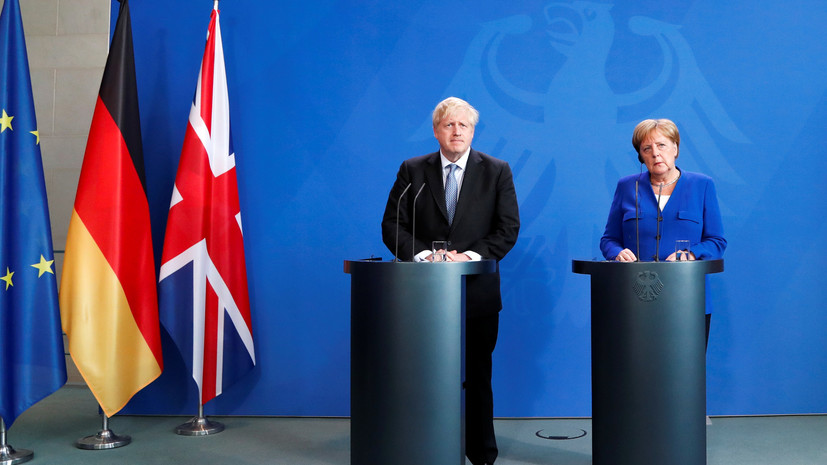 ---
Merkel said Russia was removed from the G8 format for "certain reasons." According to her, there is "an easy movement in the implementation of the Minsk process" in the Donbass.
At the same time, she added that "if we really moved forward, there would be a new situation."
"As of today, I have to say that we have not progressed so far so that I could say that there are no longer those very reasons dated 2014," the German Chancellor quotes TASS.
In turn, Johnson said that the arguments in favor of the return of Russia to the G8 "to be found." He said that he takes into account the incident with the poisoning of former GRU employee Sergei Skripal and his daughter Julia in British Salisbury, "the ongoing instability, military operations in Ukraine, provocations that Russia carries out not only in Ukraine, but many more where."
"I have to say that I completely agree with Chancellor Merkel and I believe that the arguments in favor of the return of Russia to the G7 have yet to be found," the British prime minister said.
Earlier, US President Donald Trump supported the return of Russia to the G8.
Russia has repeatedly stressed that it is not a party to the conflict in Ukraine and acts as a mediator in resolving the situation.
Similar news: