Wegerup: Salvini wants to become prime minister himself
2019-08-20T08:19:52.205Z
Italy's interior minister Matteo Salvini wants to become prime minister himself and is now trying to topple his own coalition government to lock the plan in, says SVT's foreign reporter Jenniefer Wegerup.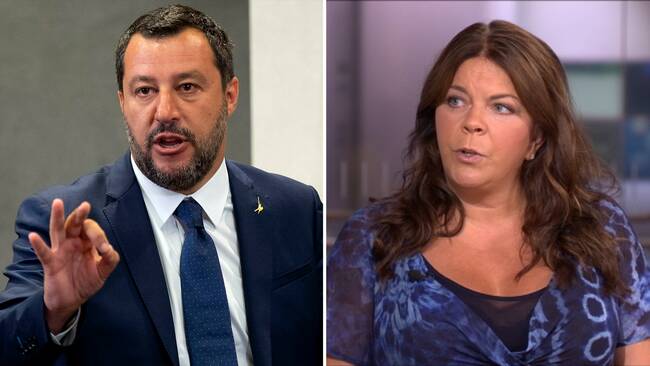 ---
The Italian government coalition consists of xenophobic Lega and populist Five Star Movement (M5S). But the cooperation has been cracking the joints for a long time and on Thursday, the Senate will take a stand on the distrust vote that Lega brought against its own government.
The plan is to form a government themselves and that Matteo Salvini will become new prime minister, says SVT's foreign reporter Jennifer Wegerup.