The nagging moderates: "Raise the bridge fee for the new Skura Bridge"
2019-08-15T05:25:57.248Z
The motorists' bridge fee would speed up the construction of the new Skura Bridge but the construction is delayed. Now the chairman of the municipal council in Nacka - Mats Gerdau (M) - demands that the fees be abolished. - I hope that the state thinks it has taken far too long and that it is reasonable to waive these fees, he says.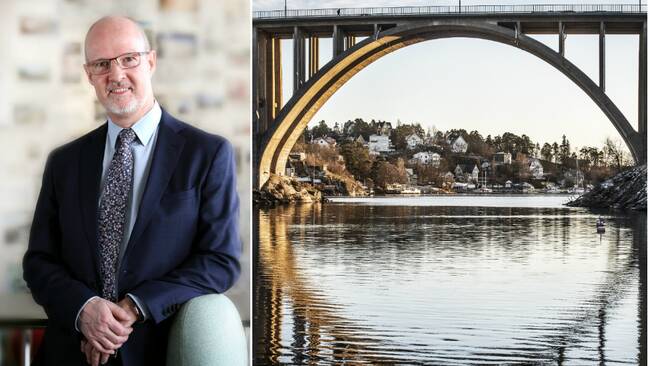 ---
Nacka and Värmdö are two fast-growing municipalities and for many years a new bridge over the Skurus Sound in Nacka has been discussed. The current bridge over the strait was built in laps during the first half of the 20th century.
- The one that exists today is old, worn out and there are often queues, says Mats Gerdau (M), chairman of the municipal council in Nacka to SVT.
The requirement - faster bridge construction
In 2009, Nacka Municipality and the Swedish Transport Administration signed an agreement that the new bridge would be partly financed with bridge fees. The reason was that the bridge construction would get started faster, which was a requirement from the municipality of Nacka. According to the agreement, construction of the new bridge would have started in 2014, but construction has been postponed.
- We do not think that you are following what is stated in the agreement, says Mats Gerdau (M).
Eliminate the fee
Now Mats Gerdau (M) wants the government to abolish the bridge fee. In a letter to Minister of Infrastructure Tomas Eneroth (S), he writes that the bridge should instead be financed with state funds as it has now been ten years since the agreement was signed.
- This is an appeal to the government. It is no longer reasonable or reasonable that Nackaborna and other road users should be forced to pay fees to go on a state road, when other state roads are toll-free, says Mats Gerdau (M), chairman of the municipal council in Nacka.
Planned construction start of the new Skura Bridge is now in fall 2019.