40,000 grenades exploded at a military base in Siberia
2019-08-09T17:19:19.976Z
40,000 grenades exploded in an armory in Siberia in Russia on Monday. Explosions were expected to last for several hours at the Russian military base, the Reuters news agency writes.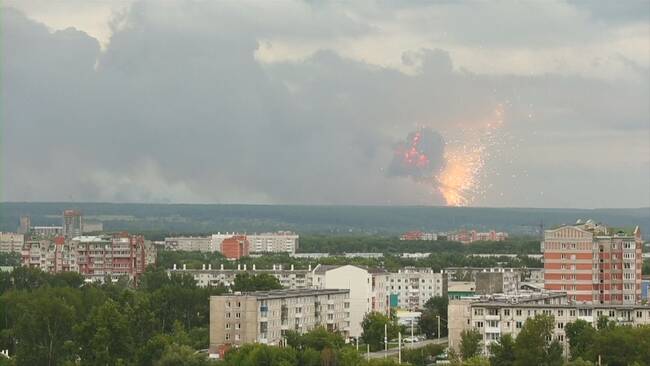 ---
The grenades exploded on several occasions at the Russian military base in Siberia on Monday, Reuters writes. Pictures show a huge explosion against the sky like a firework, followed by black smoke.
A total of 11,000 Russians were evacuated from parts of the city of Atjinsk in the Krasnoyarsk region, located near the explosion site. According to a source to the Russian news agency TASS, a Russian soldier was killed, but a source at the Ministry of Defense denies the information. A total of eight people must have been injured.
The aluminum plant in Atjinsk, the world's largest outside China, was forced to interrupt its production in connection with the explosions.