Johnson and Hunt reached the final round of the struggle for the post of prime minister of Britain
2019-06-20T17:21:27.088Z
Former British Foreign Secretary Boris Johnson and current Foreign Minister Jeremy Hunt reached the final race for the post of prime minister of the country.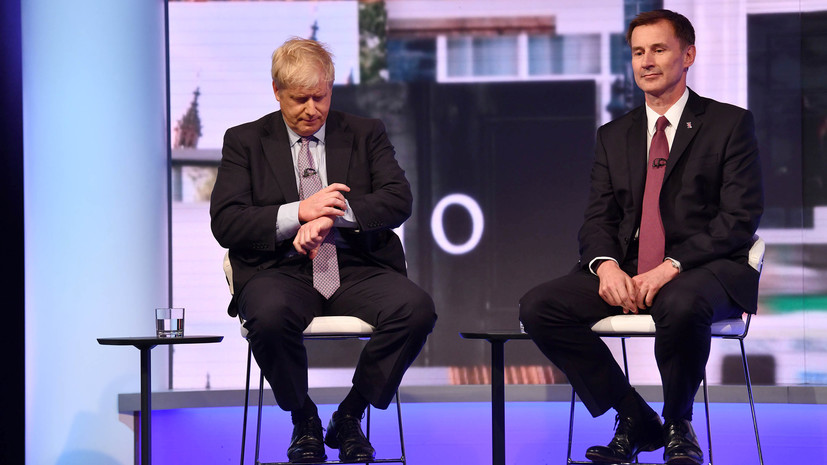 ---
It is reported by Sky News.
In the final round, Johnson leads with 160 votes, Hunt scored 77 votes.
Previously, the number of candidates for the post of leader of the Conservative Party and the Prime Minister of Great Britain was reduced to three. The head of the British Interior Ministry Sajid Javid dropped out of the fight.
Similar news: