Venezuela: Nicolás Maduro accuses US planned coup d'état
2019-01-23T08:28:09.037Z
Vice President Mike Pence has assured the demonstrators in Venezuela the support of the United States. The leadership in Caracas reacts angrily over the interference.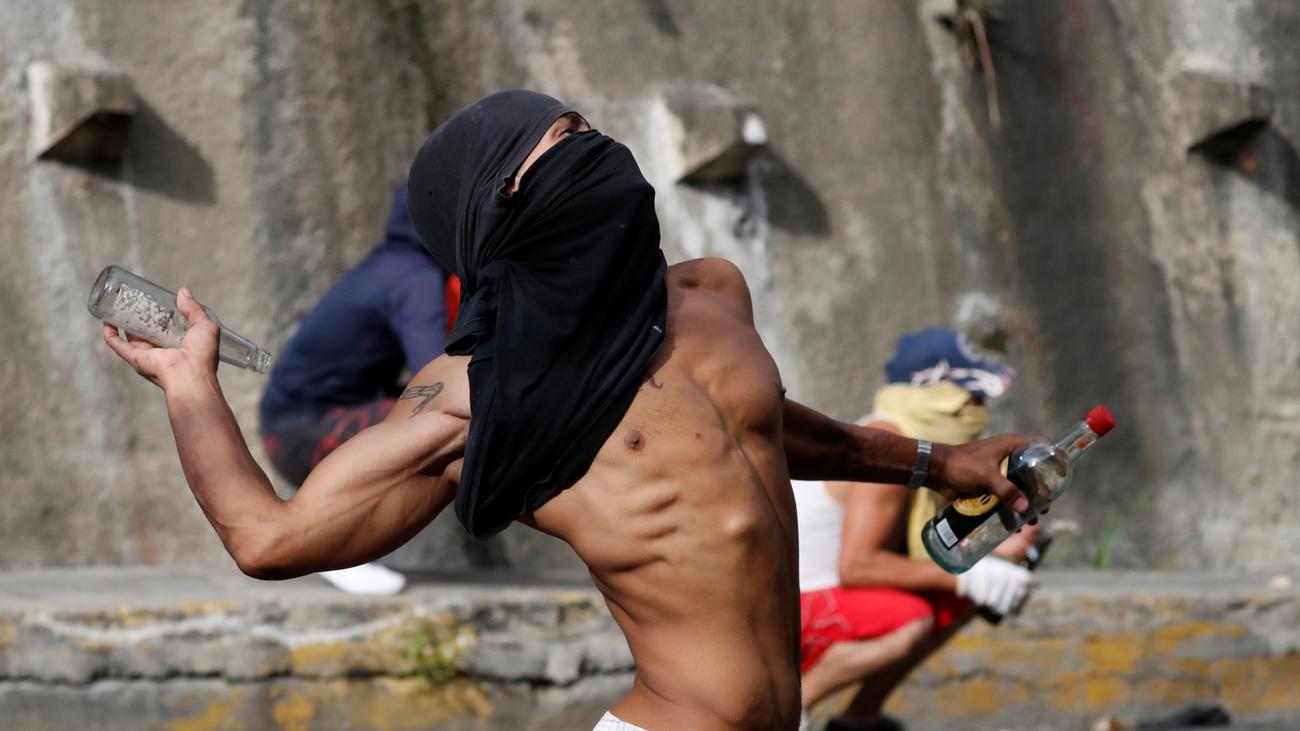 ---
Before the planned mass protests of government opponents in Venezuela, the Venezuelan leadership is tightening the tone towards the United States. President Nicolás Maduro accused the US government of ordering a "fascist coup d'état" in Venezuela. This is unprecedented in the 200-year history of relations between the two states. Maduro called on his Foreign Minister, Jorge Arreaza, to fully review relations with the US.

US Vice President Mike Pence had previously promised US support to the demonstrators in Venezuela. "We're at your side," Pence said in Spanish and English in a Twitter video message. Maduro is a "dictator without a legitimate claim to power." The "good people" in Venezuela now wanted to make themselves heard.
The Venezuelan Communications Minister Jorge Rodríguez also accused Pence of ordering "terrorists" to become violent in the planned opposition protests in order to destabilize the government. Vice-President Delcy Rodríguez said the Caracas government would not tolerate US interference in internal affairs.

The US Senator Marco Rubio also warned the Venezuelan security forces against crackdown on the anti-government protesters. "They are about to cross a red line and provoke an answer you believe me to be unprepared for." Rubio called for praying for the "thousands of Venezuelans who risk themselves in the coming hours."
Violent clashes
The opposition has called for nationwide demonstrations against Maduro today. The President had begun his second term on 10 January, accompanied by mass protests. The presidential election last May was largely boycotted by the opposition and does not recognize the outcome. The EU, the US and a number of Latin American countries do not see Maduro as a legitimate election winner. The opposition parliamentary president Juan Guaidó is seeking a transitional government and new elections.

Violent riots have already occurred in several cities in Venezuela. After a failed uprising by national guards on Monday, clashes broke out between government opponents and the police in the capital Caracas. According to the Venezuelan Social Conflict Observatory (OVCS), protesters in several districts of Caracas have already built roadblocks and plundered shops. The police used tear gas. In the district of Catia, youths set fire to barricades on Tuesday and demanded the overthrow of the government of President Nicolás Maduro.
On video footage, residents in the southern Venetian town of San Félix saw them set fire to a statue of the late President Hugo Chávez. The 2013 revolutionary leader Hugo Chavez had chosen Maduro as his successor. The sculpture was erected in July 2018 by the socialist government in memory of him.
Venezuela is in a serious economic crisis, with hyperinflation and a shortage of food, supplies and medicines. Around three million people are fleeing abroad.
Similar news: