Venezuela: Germany is considering recognizing Juan Guaidó as president
2019-01-25T16:16:25.408Z
The Federal Government demands immediate free and fair elections in Venezuela. Nicolás Maduro could not claim to be the legitimate president of the country.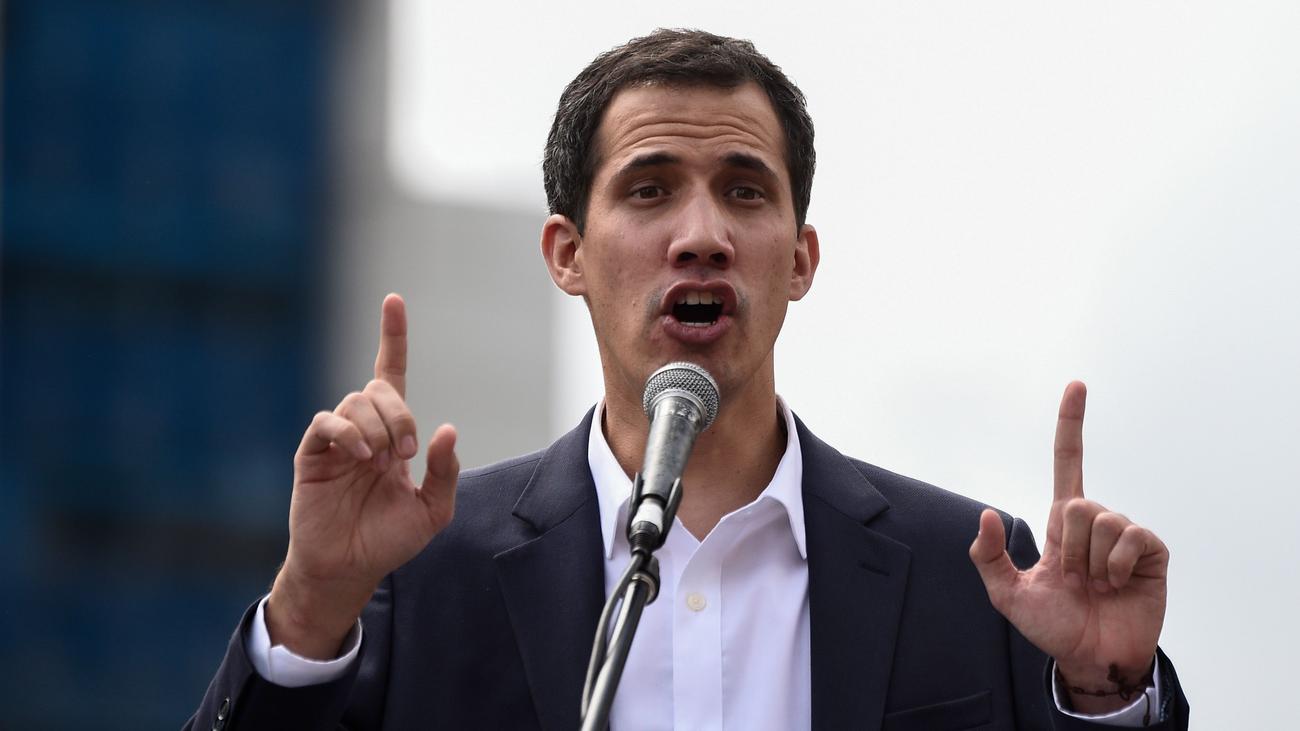 ---
The Federal Government considers the recognition of Venezuela's parliamentary president Juan Guaidó as head of state, should it not immediately come to fair and free elections. Government spokesman Steffen Seibert said. The incumbent President Nicolás Maduro could not claim to be the legitimate leader of the South American country, since the last election did not meet democratic standards.

The situation in Venezuela is causing great concern to the federal government, said Seibert. "The call of millions in Venezuela for democracy, for the opportunity to determine the fate of their country in free and fair elections, can no longer be ignored." The National Assembly has a special role under the leadership of Guaidó
Foreign Minister Heiko Maas (SPD) had already sided with Guaidó in the power struggle in Venezuela. "We are not neutral on this issue, we are on the side of Guaidó," said Maas of Deutsche Welle during a visit to the United Nations in New York. The US and a number of other Western and Latin American states had previously recognized Guaidó as head of government.

Germany has "big problems" to recognize the election of Maduro as president. "It has been obvious that there have been so many violations of the right to vote that one can speak only conditionally of a democratic election," the minister said. The Federal Government is therefore campaigning for a new election in Venezuela. It was the task of the Venezuelan National Assembly to take responsibility for this. In the country "the constitutional rights would have to be reinstated," said Maas.
On Wednesday, parliamentary leader Guaidó had declared Venezuela's interim president openly challenging incumbent President Maduro. After that, many people again took to the streets against the socialist government of Maduro.
EU supports opposition
The country with the largest oil reserves in the world has been in a dramatic crisis for several years, the currency devaluation is the highest in the world, over three million people have already left the country.Maduro had let out the Parliament in 2016, the opposition had the elections in 2015 clearly won.

EU foreign policy chief Federica Mogherini called for "free and credible elections" in Venezuela and promised the support of the European Union to the opposition-led parliament. Maduro, on the other hand, can count on the support of the powerful military and its allies Russia, Iran, Turkey, Cuba, Bolivia and Nicaragua. Maduro has broken off diplomatic relations with the United States, repeatedly subordinating US President Donald Trump to invasion plans.
Similar news: