The expert commented on the US position in the UN Security Council on Venezuela.
2019-01-26T19:03:04.870Z
Vladimir Vasiliev, Doctor of Economic Sciences, the chief researcher of the Institute of the USA and Canada Studies, Russian Academy of Sciences, commented on the adoption by a majority vote of the UN Security Council of the proposed agenda for the meeting on the situation in Venezuela.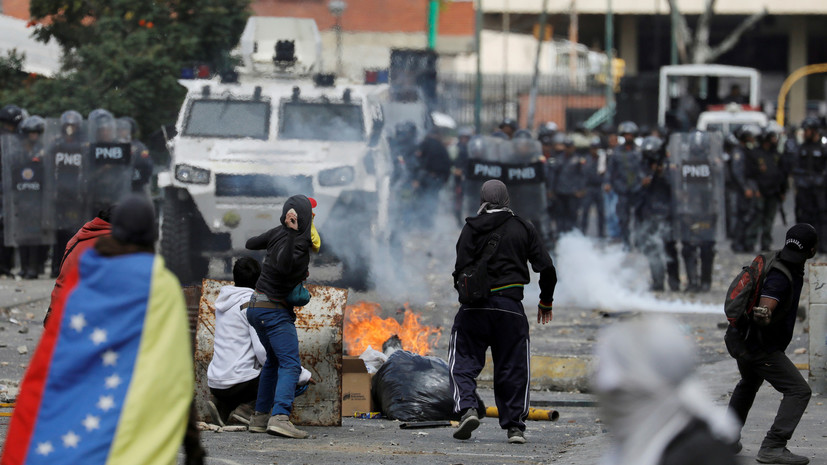 ---
"The decision of the United States is to isolate the Maduro regime. New Americans did not invent anything. In order internationally, on the Security Council's line, to declare that Maduro is an illegitimate president and, perhaps, to recognize that the alternative figure - Guayido is temporary, but legitimate. In theory, recognizing the illegitimate Maduro opens up many opportunities for the United States. But for now, even without these resolutions, they can resort to economic sanctions. The main thing for Americans is to untie their hands as the Venezuelan crisis develops, "explained Vasilyev.
On January 26, the UN Security Council approved the US agenda for Venezuela.
Russia and China opposed holding a meeting entitled "The situation in Venezuela".
Russia's permanent representative to the UN, Vasily Nebenzya, said that Moscow does not see threats from what is happening in Venezuela and threats from Venezuela itself.
Earlier, the United Kingdom joined Germany, France and Spain in readiness to recognize the President of Venezuela the chairman of the National Assembly, Juan Guaido, if the election is not announced in eight days.
Similar news: