Terror in Christchurch: The murderer was human - not a monster
It's OK to name the name of the Christchurch assassin. Only the Voldemortisierung of terrorists makes us appear powerless.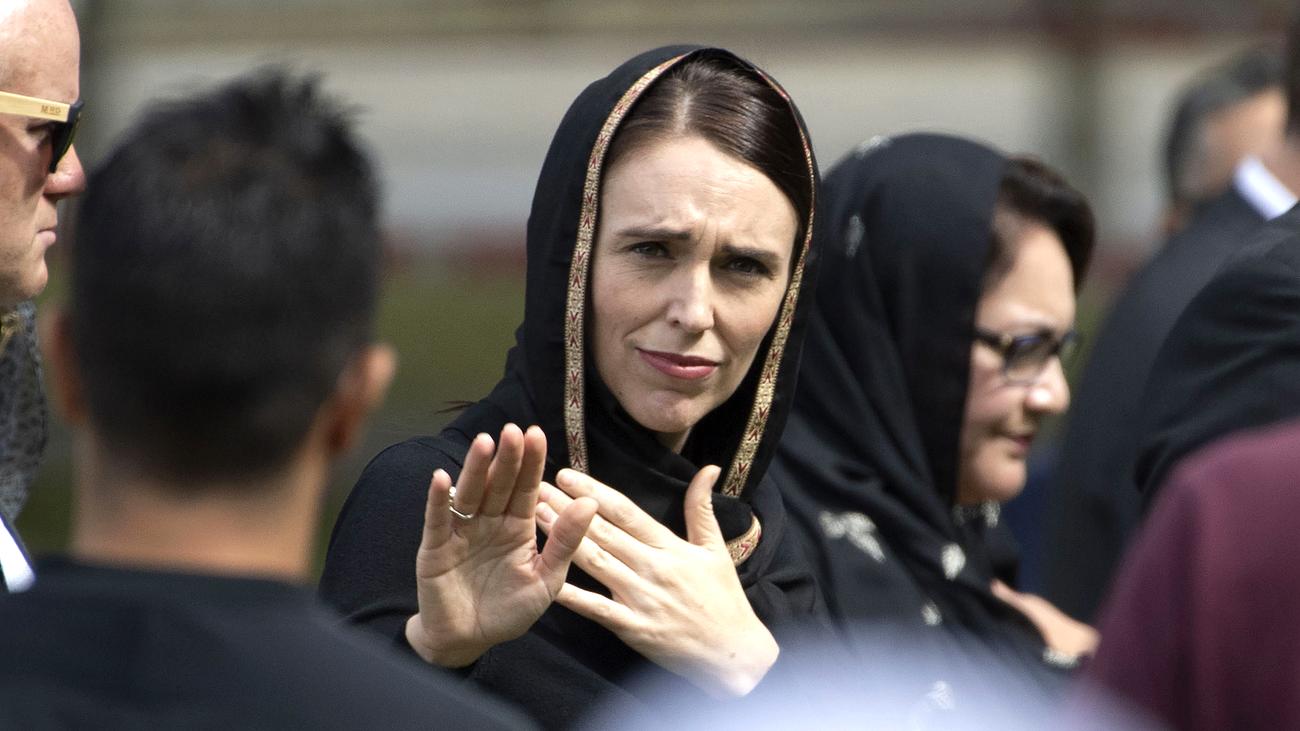 ---
A debate has arisen over whether to call the name of the Christchurch assassin or better refrain from it. It is not the first time that this question has come up with a view to terrorists who are obsessed with public opinion. More vehemently debated this time is likely to be related to New Zealand Prime Minister Jacinda Ardern, who said in parliament, "He wanted to achieve many goals through his terrorist attack, but one thing was notoriety, so you will not hear my name He's a terrorist, he's a criminal, he's an extremist, but he'll be nameless, if I speak. " She wished that others too may list the names of the victims instead of those of the offender.
It captivates how sovereign Jacinda Ardern has hitherto dealt with the Christchurch attack. She showed demonstrative solidarity with the Muslims in the country. It not only announced stricter gun laws, but also enforced them within a few days. Ardern satisfies the need of a troubled international public for guidance, which is undoubtedly good. Her demand to conceal the name of the murderer seems to complete the series of her elaborate steps. That's why she meets open ears.

Even TIME ONLINE readers have already complained
There is also an echo of this in readers' reactions to ZEIT-ONLINE articles, such as an interview I had earlier this week with an Australian expert on Brenton Tarrant. "Today, 11 (!!) times call it the name of a mass murderer in an interview, if it brings clicks," a reader revolted on Twitter. "It concerns me very much that I now read the name for the first time in time, several days after the attack," a reader complained by e-mail.
Unfortunately it is a bit more complicated.
That Jacinda Arderns requirement has limits (and must!), For example, can already be seen in court on the first appearance of the assassin. The judge P. Kellar, who also radiates great prudence, did everything right - and did anyway the opposite of what Ardern had demanded: He called the name of the murderer, but concealed the victims - out of respect for the relatives. He allowed film and sound recordings because "openness and transparency" are of fundamental importance to the New Zealand judiciary. He reminded the journalists present that they were "the eyes and ears" of the public.
Ardern and Kellar came from comparable noble motives to different conclusions. What is right for a prime minister can be wrong for a judge. That is not bad, but has to do with their very different tasks.

And journalists too - and may - react differently to this professional ethical challenge. For example, in the current edition of ZEIT we describe the attacks and their consequences in a dossier; the name of the murderer is deliberately left unmentioned. I have worked on this dossier and I think the decision is okay, but would have decided otherwise.
Why?
Because, as a journalist who talks a lot about terrorism, I think there is a danger of consistently not naming terrorists by name. It is then, as in the Harry Potter novels, in which hardly anyone dare to pronounce the name of the top villain Voldemort. Voldemort becomes "He whose name can not be named". And only then does he coagulate into a monster - and becomes someone to whom more power is attributed than he really has.
When you turn terrorists like Brenton Tarrant into Voldemorts, you involuntarily veil the glare of being human. And only people. But if I conceive Tarrant as a kind of natural disaster, as a monster with no name (and thus: without history, without childhood, without development) - then it becomes much harder to recognize the next tarrant and stop.