Shatdaun in the United States has become the longest in the history of the country
2019-01-12T06:57:40.820Z
The suspension of government work in the United States, due to the lack of a budget, broke the historical record for the duration of the shatdaun, while it is expected that the congress will continue to be in a state of uncertainty.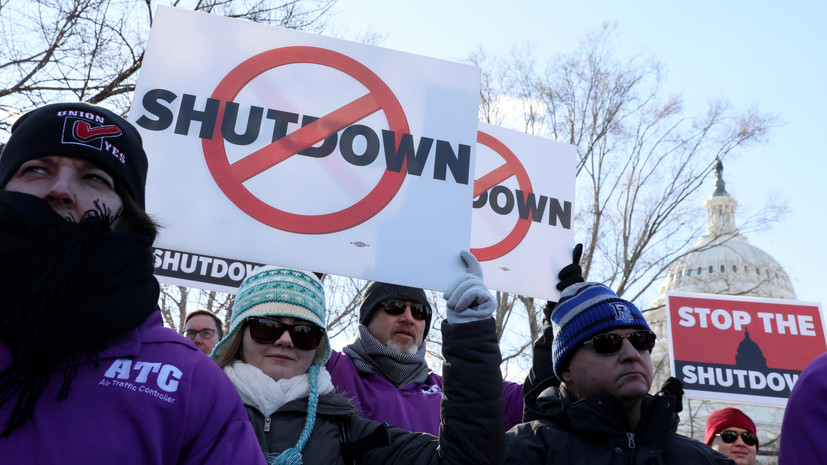 ---
This writes the Associated Press.
The agency notes that the 22-day suspension of the government was the longest in the entire history of the United States, while earlier the record was set under President Bill Clinton - then the Shatdown lasted 21 days (from December 16, 1995 to January 5, 1996).
Earlier, the media reported that the White House began to create conditions for the introduction of a state of emergency in the United States.
On December 22, 2018, the work of the American government was partially suspended because the Democrats and Republicans could not agree on a budget.
According to Democratic Senator Chuck Schumer, Trump threatened congressmen to keep the shtadown "for a long time, months, or even years."
Similar news: