President Trump, Year III: North Korean interlude
The announcement on Twitter on March 22 of the cancellation of sanctions that had not yet been announced stunned more than one in Washington.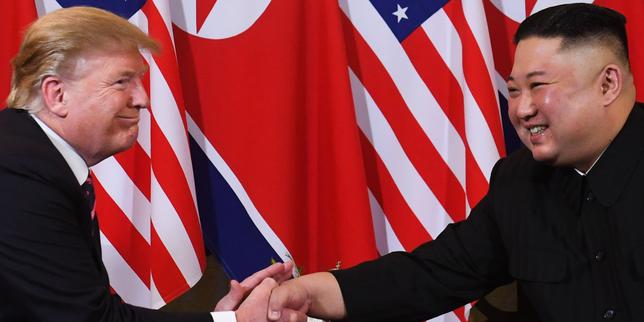 ---
Donald Trump writes the story on Twitter. When he said to himself, all of a sudden, that it would be nice to recognize the annexation of the Syrian Golan by Israel, Thursday, March 21, even to erect the rapine in system. Like when he tells the world that he is afflicted with incompetent, the next day.
His Precis government of the day, in 215 signs, including exclamation mark, published Friday, March 22 in the early afternoon, was a case study of the "well-oiled machine" often praised by the President when it's about his administration. "The US Treasury announced today that additional large-scale sanctions would be added to those already affecting North Korea. I ordered today that these additional sanctions be withdrawn! Said Donald Trump, who had just arrived at his luxury club in Florida to spend the weekend again in the sun.
While the jaws were stunned in the offices of the Treasury, before falling on a carpet necessarily thick in a dull sound, the experts pulled their hair handles. And for good reason: no sanction had been announced this Friday.
Thursday, the US Treasury had penalized two Chinese companies accused of trading fraudulently with Pyongyang, but it was the day before, and involved very small game. President John Bolton's National Security Advisor had also sanctified these measures, also on Twitter.
Preventive cancellation
The hulks of the Washington Post were quick to unravel the mystery. The president had simply torpedoed sanctions that had not yet been announced. This preventive cancellation could have benefited from the most perfect discretion. But Donald Trump chose to turn it into an episode of a show presidency where it should be shown as well ...