Poroshenko before the liturgy attended the liturgy in the Mikhailovsky Cathedral
2019-04-21T08:55:01.614Z
President of Ukraine Petro Poroshenko and his family attended a liturgy on Palm Sunday at St. Michael's Cathedral in Kiev.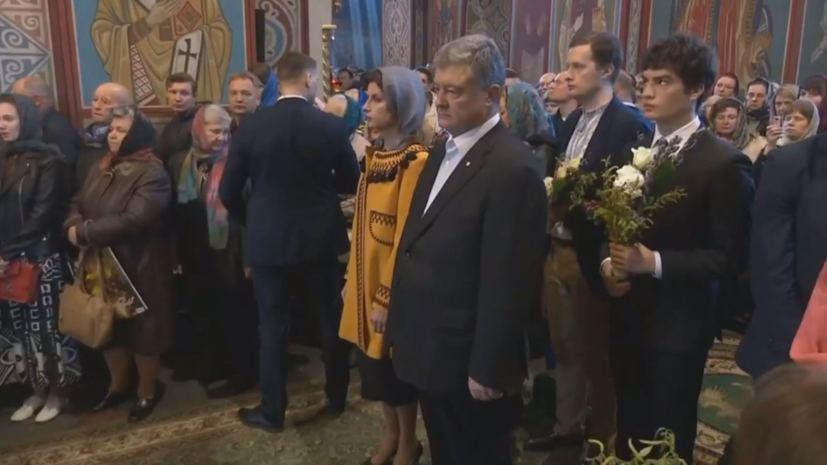 ---
"The Divine Liturgy on the occasion of the Feast of the Entry of the Lord into Jerusalem," he wrote on Facebook.
The Ukrainian leader congratulated the believers on the holiday.
On its page there is a broadcast service.
Earlier it was reported that Poroshenko's rival in the presidential race, showman Vladimir Zelensky, cast his vote at the site at the College of Marine and River Fleet.
April 21 in Ukraine passes the second round of elections.