In Spain, the devil on the dock
Catholic associations multiply complaints against artists for "undermining religious feelings"; cases that could lead Madrid to abolish the offense of blasphemy.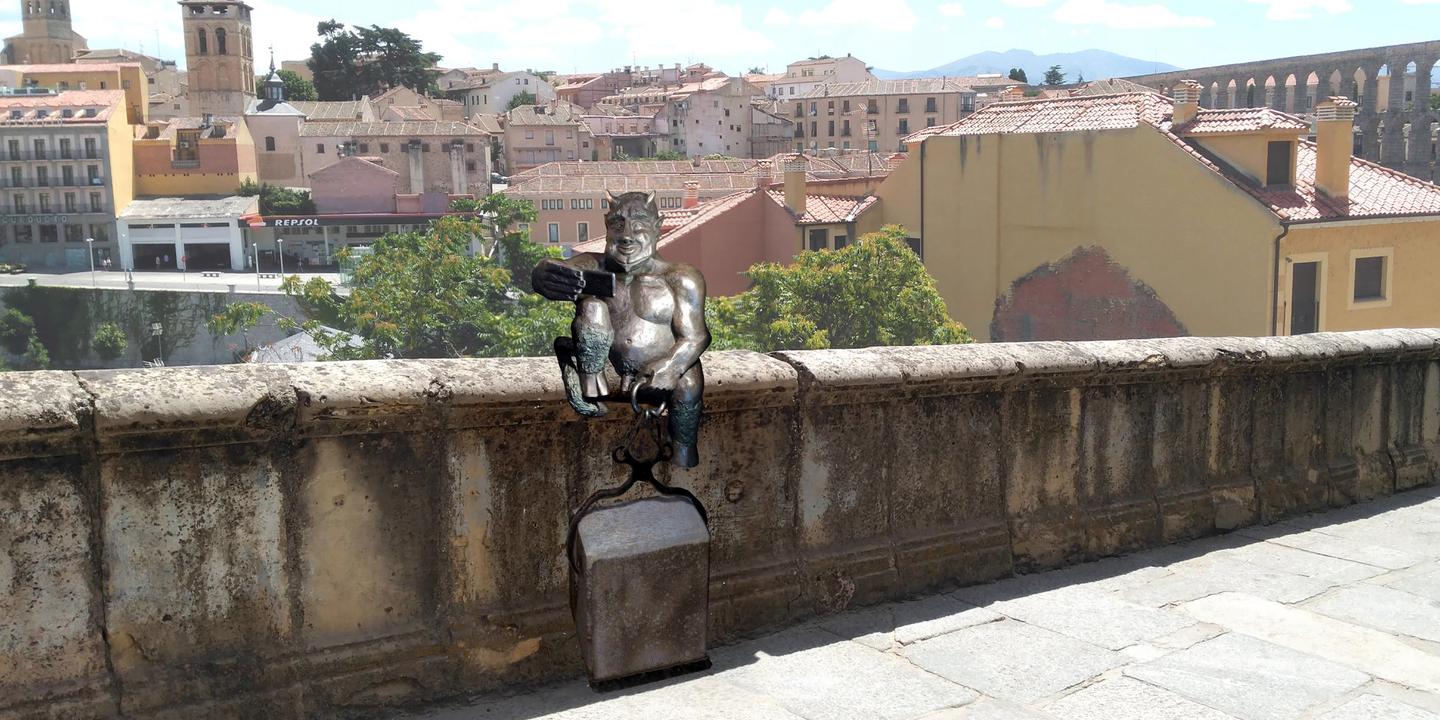 ---
Subscribers article
LETTER FROM MADRID
A long time ago, a young water carrier, tired of climbing the steep streets of Segovia, signed a pact with the devil: if he managed to bring the water to the door of his house before the first song of the cock, she would offer him his soul. But the girl, remorseful, prayed all night that the devil could not finish the aqueduct. So much so that a storm was unleashed. And while the devil was preparing to lay the last stone to his work, the sun rose and the rooster crowed. The girl was saved and Segovia gained her aqueduct, which the inhabitants, as a precaution, sprinkled with holy water.
This legend deserved a statue. In any case, this is what the Mayor of Segovia, a magnificent historic city north-west of Madrid, thought. In October 2018, she announced that she had accepted the donation of a devil sculpture made by a local artist, without imagining the controversy it would raise.
"A ridiculous debate"
Seeing the images of the statue - a plump and laughing devil, holding a mobile phone in his hand with which he takes a picture in front of the aqueduct - two Catholic associations of residents have mobilized. Alleging that "the name given to the statue in Latin (Segodeus) has a suggested meaning of " God of Segovia " " , and that the representation of the devil, "comically" is "offensive to Catholics, because it assumes an exaltation of evil ", they have collected more than 12,000 signatures on the online petition website Change.org against the installation of this work.
Worse, they complained to the court for "undermining religious feelings . " Article 525 of the Spanish Penal Code punishes eight to twelve months in prison for those who "to offend the feelings of members of a religious denomination, publicly orally, in writing, or any type of document denounce its dogmas, beliefs, rites or ceremonies ... "
The court accepted the complaint and will have to decide the matter, but it did not see fit to preemptively stop the installation of the bronze statue, 1.70 meters high, which took place on January 23 .
At the inauguration, the sculptor José Antonio Abella described him as a "devil shrunk, with a few years on the back and many extra pounds, and who failed to remove the Romans the merit of construction of the aqueduct " and he regretted the controversy. "This debate is ridiculous," said Mr. Abella to the world. How to imagine that this statue will encourage satanic tourism, as has been said. I did not expect that. I was even insulted on social networks ... "
Similar news: