Feature: Brutal attack on mosques shakes New Zealand
TIME ONLINE | News, backgrounds and debates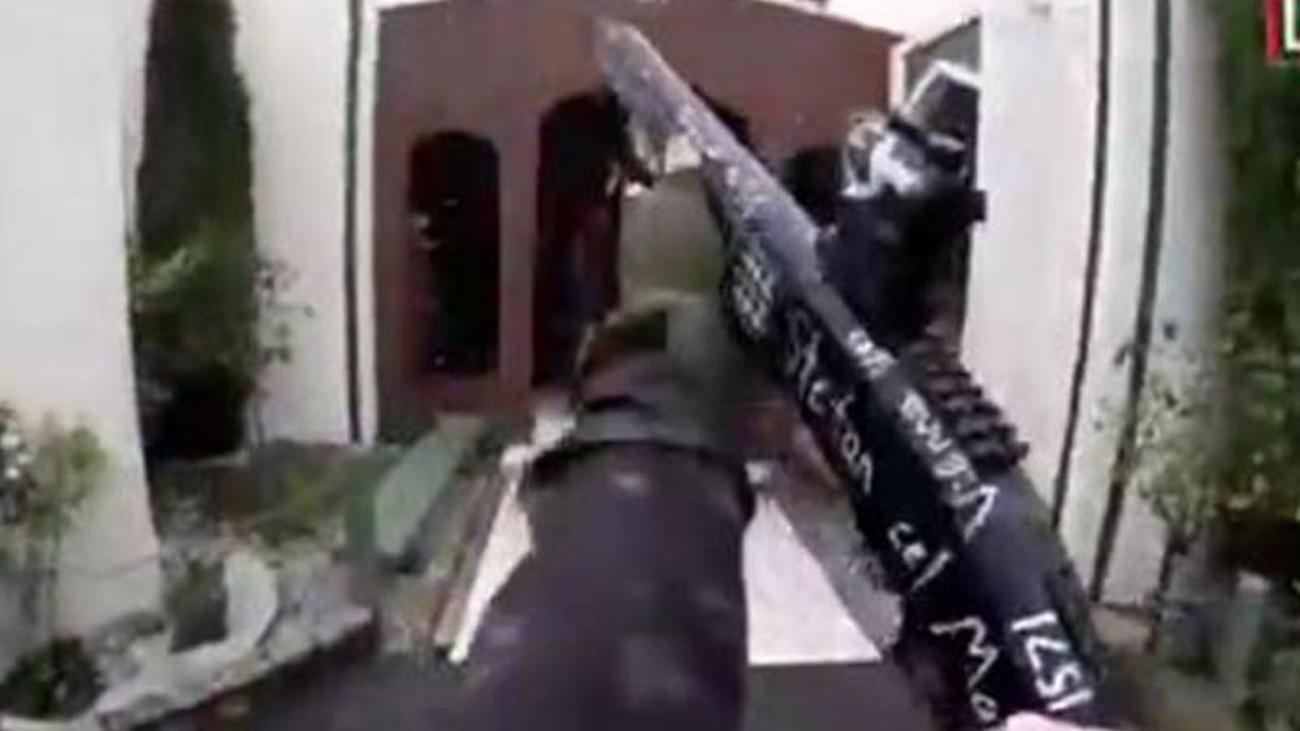 ---
Christchurch (AP) - The Al-Nur Mosque of Christchurch is not a building that stands out. A building in white, with golden dome and minaret and a large parking lot in front of it.
Although Muslims are very much in the minority in New Zealand, the mosque on Deans Avenue, a fairly quiet street, has long since grown accustomed to the third largest city in the Pacific.
This Friday, however, just before 1:45 pm, the congregation is gathering for the usual Friday prayers, about 300 people, a heavily armed man marches into the church. Later it is announced that he is from Australia, 28 years old. On the helmet he has a camera that films everything.
In his hands he holds a rapid-fire weapon, to which he has strapped himself a bullet-proof vest. He has cut off the fingertips of the gloves. Then he opens the fire. On the video, with which he transfers his action to the Internet, one hears a march to the shots. Like a shooting game, but in real.
What happens in the next few minutes, you should rather not describe. You really do not have to do this favor to a multiple murderer. But one thing is for sure: there will be no such thing as normality in the Al-Nur Mosque of Christchurch for a very long time. On the green carpet and in the corridors are now the bodies of 41 people. The last victim is a woman who is already in the gutter.
As the man then gets back into his car, still with the helmet camera on his head, the march is over. Now is a song by Arthur Brown from 1968: "Fire". The first line: "I am the god of Hellfire. And I'll bring you: fire. "Apart from the incredible cruelty, the staging is synonymous with cynicism.
Other weapons that the man in the trunk has read are "Kebab Remover" and the name of a girl who died in a terrorist attack in Sweden in 2017. Even before the act, the Australian had put a 74-page "manifesto" with far-right slogans on the Internet. As one of the motives he calls to create an "atmosphere of fear". He describes himself as someone from the working class.
For New Zealand, this is one of the worst acts of recent history. The last rampage is here almost a quarter of a century back. In 1990 a man shot 13 people. But something like this has never happened before. Prime Minister Jacinda Ardern speaks of "darkest days". She says about the Muslim victims: "New Zealand was her home. They should have felt safe here. "They were not.
Especially since then it is also known that in a second mosque, a few streets down, seven more people were shot. How this is connected, you do not know even after many hours. When asked if this was all coordinated, chief investigator Mike Bush says: "We have no information about that."
One thing is certain: three suspects are arrested - including the man from the Al-Nur Mosque. On a video you can see how officials drag him out of his car, a white SUV, and force him to the ground. This Saturday, he will be presented to a judge for multiple murder. His name is not the police.
Australian Prime Minister Scott Morrison, however, confirms that it is an Australian. He calls him a "right-wing extremist violent terrorist". New Zealand's prime minister, Ardern, also classifies the act as a "terrorist attack" directed against people of other faiths. In New Zealand, there is only a small minority of Muslim faith: about 50,000, many immigrants from countries like Pakistan or Bangladesh.
When the day comes to an end in Christchurch - the Pacific state is twelve hours ahead of Germany - the two mosques are still cordoned off. 48 people have gunshot wounds in various hospitals, including small children. You do not know if they will all get through. For fear of further attacks, the clinics were temporarily closed to visitors, as were schools and other public buildings. Now families and friends are allowed back in.
Mayor of the city, Lianne Dalziel, summarizes the mood: «Everyone is shocked. I never thought such a thing could happen here. "But it grieves a whole country. At the parliament building in Wellington, the capital, they set the flag at half-mast. And even New Zealand's legendary rugby national team, the All Blacks, will not keep silent. Their message comes from the indigenous language, the Maori: Kia kaha. Stay strong.
Police release
"Stuff" report
Similar news: