Europa League: Eintracht after 24 years again in the second round
TIME ONLINE | News, backgrounds and debates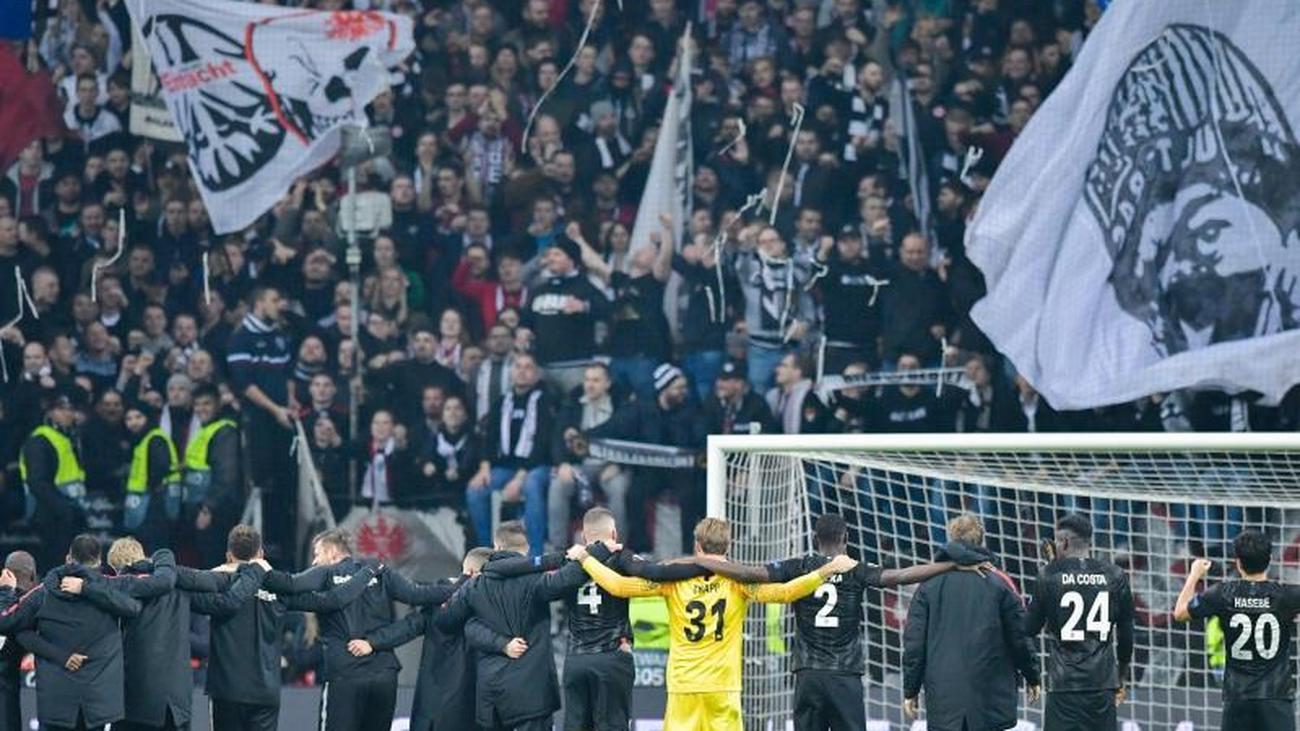 ---
Frankfurt / Main (AP) - The party weeks of Eintracht Frankfurt in the Europa League continue. With a 4: 1 (2: 0) against Schachtjor Donetsk the Hessian football Bundesliga club has stormed for the first time in 24 years in the second round of an international competition.
Frankfurt now hopes for an attractive ticket at the draw on Friday. In front of 47,000 spectators in the sold out Frankfurter Arena Luka Jovic scored in the 23rd minute, twice Sebastien Haller (27th by hand penalty / 80th) and Ante Rebic (88th) for Eintracht, in the second round first leg at the Ukrainian champions a 2 : 2 had reached. After the hit by Junior Moraes (63), the UEFA Cup winners of 1980 had to tremble in the meantime, especially with two cross-bouts of Marlos (70th) and Taison (79th).
"We do not have to show a beautiful game. It's all about progress, "coach Adi Hütter had demanded. Focussed accordingly his players went to work. No hurray style, but very patient and compact on the defensive acted the concord, then in the game forward on fast forwarded counterattack play their own qualities.
The route was initially fully on. The first promising attack brought the lead. Right-back Danny da Costa was free on the outside and found scorer Jovic on his cross, who did not miss the chance. It was already the sixth goal in the current competition and the 20th overall goal of the Serbian overall.
And it got even better for the Hessians. Only four minutes later Haller increased by penalty to 2: 0. Earlier, Mykola Matwijenko had fended off a shot by Sebastian Rode with his hand. Rode had become fit after his calf injury in time and was able to accumulate as well as the recently battered captain David Abraham. Only Gelson Fernandes had to pass because of a thigh injury.
The fast 2: 0 lead was celebrated accordingly by the euphoric Eintracht fans. Only a police intervention before the game had clouded the mood among the supporters. The security officials had feared the use of pyrotechnics and therefore carried out massive controls before the game, which sharply criticized the club's leadership.
The game played the Eintracht in the cards. The technically demanding guests now took over the game control, but found no time to come through against the massive Eintracht cover. Rather, the hosts had good counter-chances as in the chances of Haller (30) and Jovic (58).
Since the opportunities were not used, but came yet again tension. Because Moraes, one of five native Brazilians in the starting XI, met on presentation by Ismaily. Suddenly memories of the knockout five years ago against FC Porto (3: 3 after 2: 2 in the first leg) were awake. It started the big shaking, especially after Donetsk hit the crossbar twice. But Haller ensured with the third Frankfurt goal after a fine counterattack for reassurance, before Rebic made everything clear.
Press kit to the game
Squad Eintracht Frankfurt
Info about the game
Similar news: