Criticism of Mietpreisbremse: New construction rents for many average earners far too high
TIME ONLINE | News, backgrounds and debates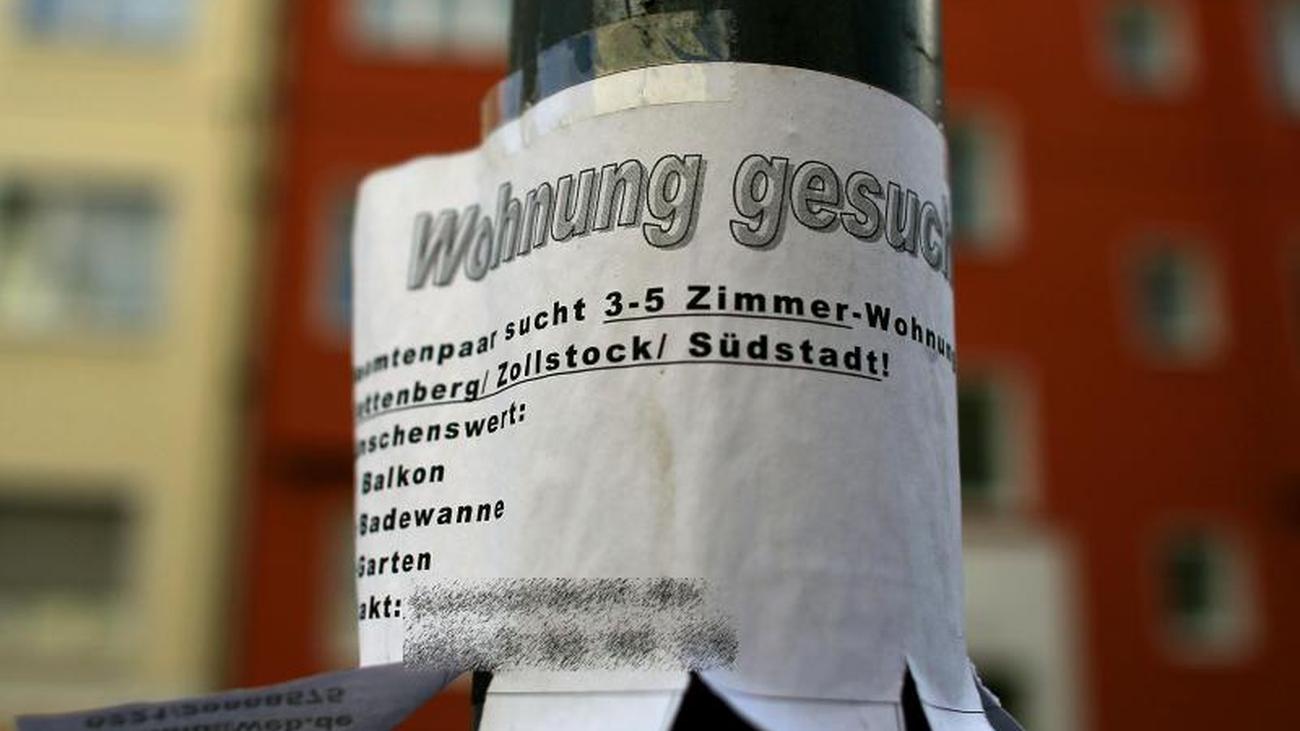 ---
Berlin (dpa) - Rented new housing is hardly to pay for many average earners after a study. And the Mietpreisbremse cured according to the city and community federation also after its reform only the symptoms of a dilapidated housing market.
In many cities, households would have to spend more than 27 percent of their net income on the basic rent, according to the data analysis of the real estate market specialist Empirica Systems on behalf of the ARD magazine "Panorama". A value over 27 percent is considered problematic by experts, because then only relatively little money is left for the other lifestyle.
In Berlin, for example, the so-called rental burden rate is much higher at 41.3 percent. The average Berlin family would have to spend 41.3 percent of their net income to afford a three-room apartment for rent. An average household income of 3007 euros net is offset by a rent of 1242 euros.
The quota is also very high in Frankfurt am Main at 40.7 percent. In Leipzig, such an apartment costs 1012 euros less, but since the merits are lower, the rental burden rate is 37.5 percent.
Not only large, but also many medium-sized cities have a rental burden of more than 27 percent. All in all, the survey, "Panorama" with interactive maps, lists 64 German cities and counties in which this quota is exceeded.
Based on this ratio, average households in Frankfurt, Augsburg, Leipzig or Jena can not afford 90 percent of the homes built there. More than 66 percent are in Berlin, Hamburg, Dresden, Schwerin, Dusseldorf, Dortmund, Essen, Bremen and Wiesbaden.
The rental price brake does not help in the view of the city and community federation, even after its reform. They only conceal the symptoms of a dilapidated housing market. "Abolition would certainly not be the wrong step," said the town planning expert of the association, Norbert Portz, the German Press Agency. He sees no quantifiable improvement, at the same time the relationship between tenants and landlords is burdened.
Instead of continuing to tighten the rental price brake, the federal government must take greater responsibility in social housing construction. "The best development is when the municipality builds itself," said Portz. Often there is land for construction, but the municipalities would not be there because private owners did not want to sell.
At the same time, the metropolitan areas should be relieved. "We will not be able to solve the housing shortage problem in big cities alone," said Portz. In order to motivate citizens to move to the countryside, however, jobs must be transferred to rural areas, for example through digitization.