Abe explained the secrecy of negotiations with Putin
Japanese Prime Minister Shinzo Abe said that his talks with Russian President Vladimir Putin, which are being conducted face to face, cannot yet be made public, as this will undermine trust between the two sides.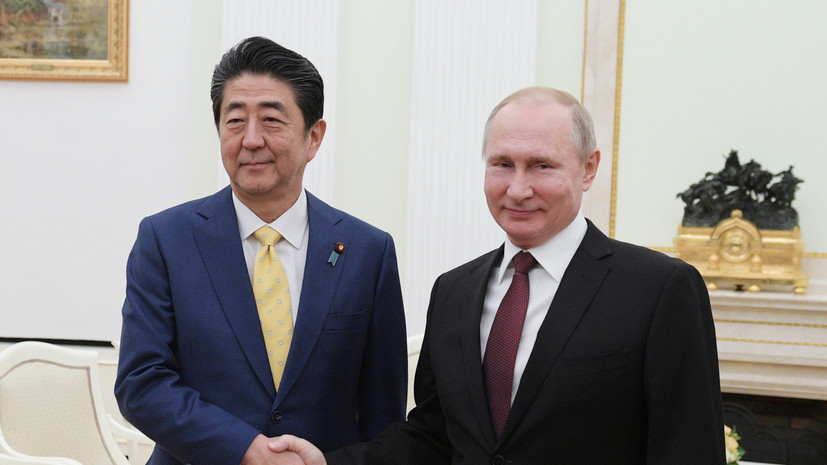 ---
During Abe's speech at the hearings in the parliamentary committee, one of the deputies asked whether it would be possible "to see the translator's notes later" from one-on-one meetings of the two leaders, RIA Novosti reports.
"There are translations of the translator, he is an employee of the Ministry of Foreign Affairs, and, of course, this is an official document. They can be viewed later, but since these are only two of us, it will take a long time to decide how to deal with their secrecy and how many years they have to remain closed, "the premier said.
As noted by Abe, we are talking about negotiations in private and "they must be kept clean."
"Therefore, if here right now they are made public, then the next time neither he nor I can speak frankly ... Therefore, it is necessary to think about the criteria for their publication. In general, why are these talks tete-a-tete? Because there are things that can not be said with a large crowd of people. It was difficult for us to come to the conversation in private. Finally we came to him, "he added.
In his opinion, the format of communication with Putin is an important acquisition.
Earlier, Abe said that he was "determined to put an end" together with Putin on the issue of a peace treaty.
On January 22, the Japanese prime minister described the frank conversation with the Russian president on a peace treaty.