1300 police officers on duty: fight against clan crime: raid in the Ruhr area
2019-01-13T07:12:41.267Z
TIME ONLINE | News, backgrounds and debates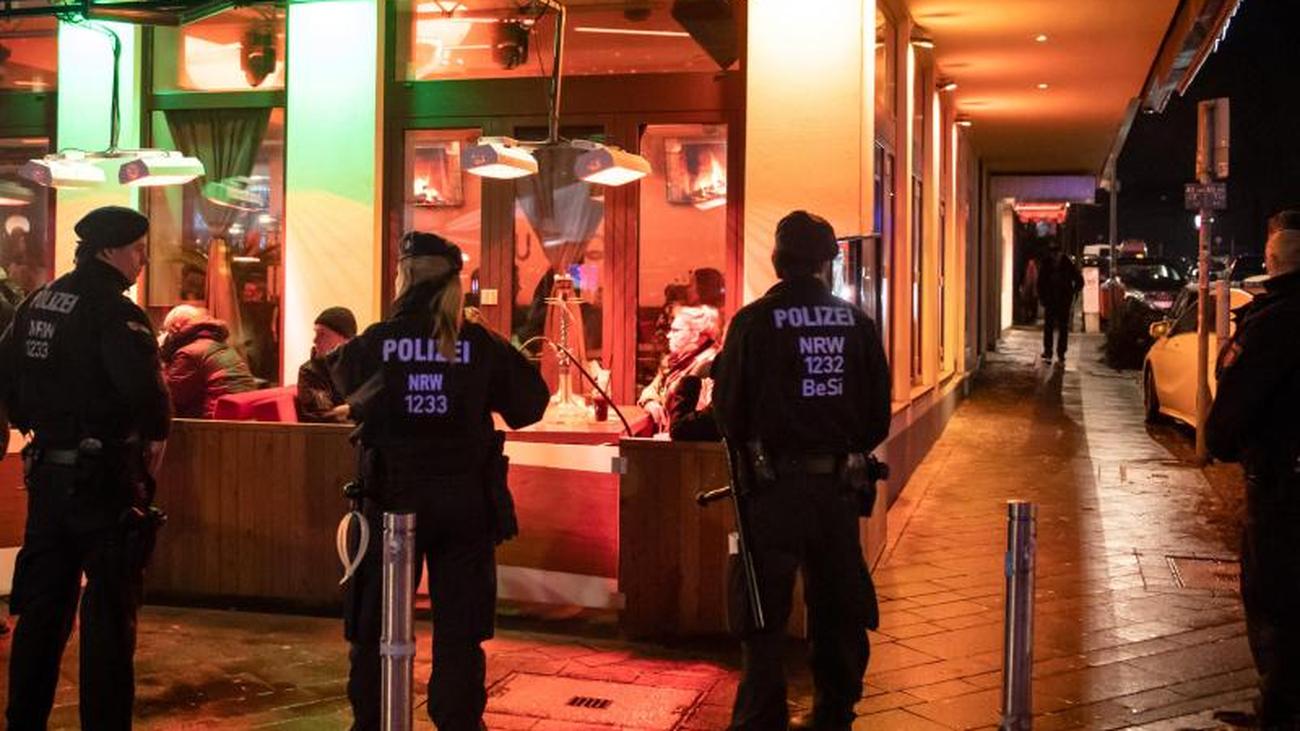 ---
Dusseldorf (dpa) - After the large-scale crackdown on clan crime in the Ruhr area, the North Rhine-Westphalian security agencies want to present today results of the operation.
About 1300 police officers had struck on Saturday evening and on Sunday morning at the same time in Dortmund, Essen, Duisburg, Recklinghausen, Bochum and Gelsenkirchen, among other things, to control hookah bars, betting shops, cafes and tea rooms.
According to the NRW Interior Ministry, it was the largest crackdown on clan crime in the history of the state. At the end of the check-up on early Sunday morning, the ministry cited Twitter chief minister Herbert Reul (CDU), who was present at a nightclub in Essen: "This night has a clear message: we do not have the family law, but the law Law of the state. »
Details about the inserts should be given at noon. It was about the suspicion of money laundering, tax evasion and illicit work, the security authorities had said. "Today's raid is fully on our zero tolerance line. We pursue these very consistently and very continuously. The criminal clan members should remember, we will not leave them alone - at any time or anywhere, »said Minister of the Interior Herbert Reul (CDU) at the beginning of the controls of the German Press Agency in Dusseldorf.
The police moved on Saturday evening at 21.00 clock in the turf cities. The officials were supported by customs, tax authorities and public order. There were also traffic and personal checks. In Essen, according to police, one person was arrested. In addition, officials ensured duty-free tobacco. Shisha bars were closed due to excessive exposure to carbon monoxide. "We consistently prosecute crimes and misdemeanors committed by individual members of the 'family clans'," the police tweeted. Also in other cities such as Mülheim, Witten and Herne measures were taken.
Reul had recently called the fight against clan crime a major challenge for security agencies. The bustle of about 50 clans in NRW get him "extremely", said Reul in December. «They claim to determine what happens on the street. This is a frontal attack on the rule of law. "
The German police is always - and more recently - against clans and mafia organizations before. In early December, investigators had arrested nearly 90 suspects in large-scale raids against the Italian mafia organization 'Ndrangheta in Germany and other states. This is about drug trafficking and money laundering.
In North Rhine-Westphalia in particular, according to authorities, assets of several million euros were provisionally seized at that time. The search warrants in Germany involved around 440 civil servants, with 14 arrests.
Last July and August, the Berlin police attacked criminal members of large-scale Arab families. Officials searched apartments and other objects. There were four arrests, the police said. Background of this raid: the suspicion of drug trafficking in a big way.
Tweet Ministry of the Interior
Tweet police eat
Similar news: