Portugal: survivors of bus accident on the way to Germany
2019-04-20T14:30:36.500Z
The German Federal Armed Forces has returned 15 infringements after the bus accident on the Portuguese island of Madeira. In the accident, 29 Germans were killed.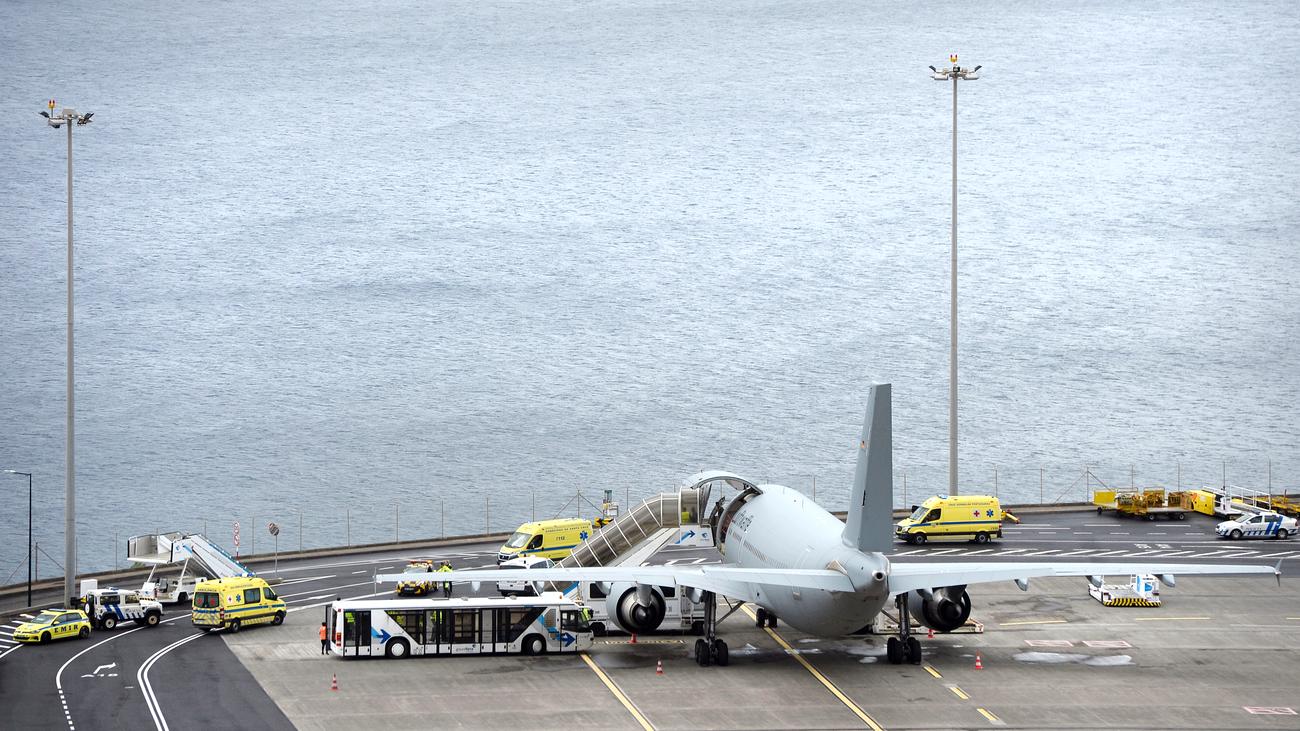 ---
Most survivors of the bus crash on Madeira are on their way to Germany. A specially equipped aircraft of the Air Force launched on Saturday afternoon to bring back 15 injured vacationers to their homeland. Seven affected people want to return according to the information provided by the tour operator trendtours with normal flights.

The bus accident killed 29 German tourists Wednesday in Caniço near Funchal. For reasons unknown so far, her coach had strayed from the carriageway, had collapsed on a slope and had fallen into a vacant residential building. Possible causes of the disaster are either a trapped gas pedal or a brake failure. The investigations are still ongoing.

Twenty-seven people were injured in the accident but were able to leave the hospital quickly. According to the treating clinic in Funchal, a German is not yet transportable and must first be treated at the place of the accident. The driver of the bus and the tour guide, both Portuguese, are still in the hospital. Federal Foreign Minister Heiko Maas had promised during his visit to the scene of the accident on Thursday that the federal government is making an effort to bring the survivors to Germany as soon as possible.
According to a statement by the Portuguese Ministry of Justice, the autopsy of the dead is now complete. However, files with fingerprints and dental data are still needed for unambiguous identification. When details are to be announced to the victims and their places of origin in Germany, remained unclear at first.

On Good Friday, survivors and their relatives had attended a memorial service in Funchal. At the memorial service, the pastor of the German-speaking Evangelical Church on the Atlantic Island, Ilse Everlien Berardo, had invited. The 45-minute event, which included Portugal's President Marcelo Rebelo de Sousa, took place behind closed doors. "Portugal mourns, Germany mourns, and solidarity comes from the heart of both nations, and not just these two nations," Berardo said before the funeral began.

Similar news: