Pope Francis: "The Easter light illuminates all the rulers of the Middle East"
2019-04-21T10:57:44.697Z
Thousands of people gathered in St. Peter's Square in Rome for the Easter blessing. The Pope called on the conflicting parties in the Middle East and worldwide to renounce violence.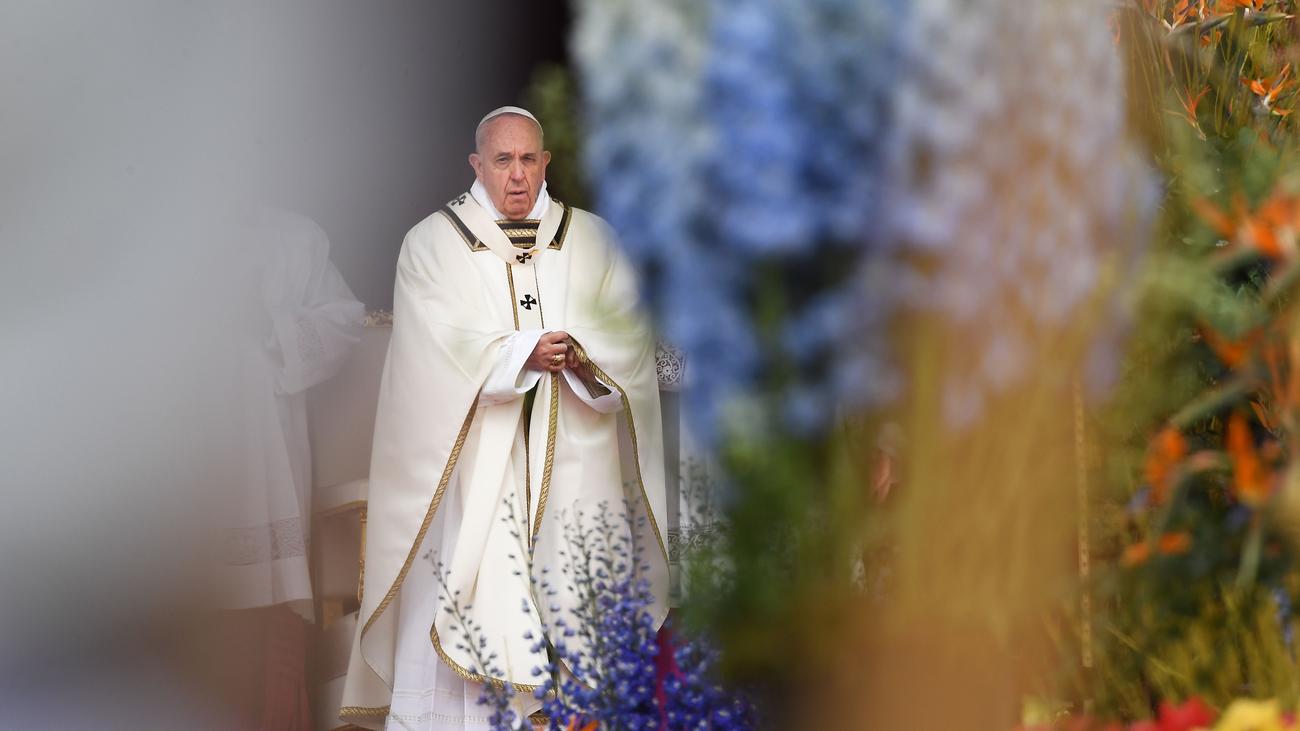 ---
Pope Francis called for peace in the Middle East in his Easter Mass. "The Easter light enlightens all the rulers and peoples of the Middle East, beginning with the Israelis and the Palestinians, inspiring them to ease the many sufferings and seek a future of peace and stability," he said in his Easter message.
Thousands of believers from all over the world attended the solemn service, which took place under increased security in St. Peter's Square in Rome. As in previous years, the Pope renounced a sermon. Following his Easter message, the Pope gave the traditional blessing "Urbi et orbi", "The City and the Earth". He previously wrote on Twitter: "Do not be afraid, he's risen!"

Today we look at the empty tomb of Christ and hear the words of the angel: "Fear not, he is risen!" #Easter
- Pope Francis (@Pontifex_de) April 21, 2019
For the civil war Syria, the church leader called for "renewing the commitment to a political solution that reflects the right aspirations for freedom, peace and justice". The goal must be to allow the war refugees a "safe return". In particular, the many Syrians who have found shelter in neighboring Lebanon and Jordan.
The conflicting parties in Libya called on Francis to renounce violence. "The weapons may stop shedding blood in Libya, where defenseless people have been killed in recent weeks and many families have been forced to leave their homes," the Pope said. The parties involved must "prefer the dialogue of violence".
The participants in other conflicts also called on Francis to dialogue and to renounce violence. He called the Eastern Ukraine, the civil war country of South Sudan, the threatened by violent extremists Sahel states Burkina Faso, Mali, Niger, Nigeria and Cameroon, and the Latin American crisis states of Venezuela and Nicaragua.
The Pope also remembered the victims of the "serious assassinations" in Sri Lanka. He had heard the news of the series of attacks with grief and pain. "I want to express my intimacy to the Christian community that was met when it was gathered in prayer and to all the victims of such cruel violence." In a series of attacks on Christian churches and hotels, at least 187 people died in Sri Lanka on Easter Sunday.