Pesticides: Nicaraguans turn to France to enforce judgment
Recognized victims of a pesticide in their country, agricultural laborers resort to the French justice to force three global giants of chemistry to compensate them.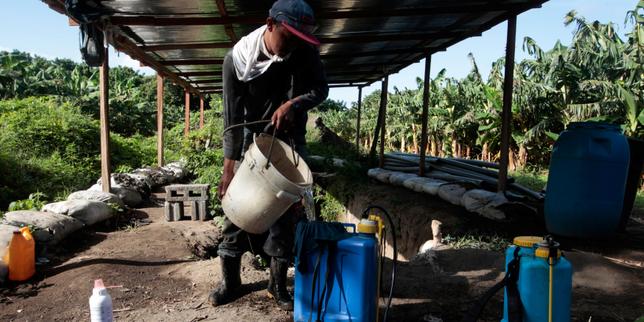 ---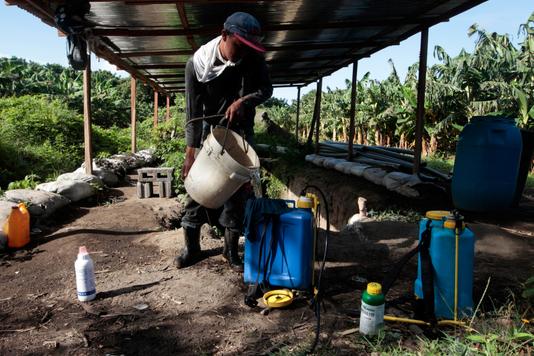 It is a matter of environmental justice that could find its epilogue playing with borders. Monday, November 5, 1,234 former Nicaraguan banana plantation employees treated with dibromichloropropane (DBCP), an agrotoxic, seized ... the TGI of Paris. They intend to force three chemical multinationals to pay them the $ 805 million in compensation that their country's courts finally condemned them to pay them in 2012.
This judgment has never been enforced in their country from which the condemned firms have withdrawn all their assets, and, in view of the interests which have arisen since the conviction, the total of the indemnities due would amount today to more than billion dollars.
For justice to be done, the "afectados" (contaminated), as these victims of Nicaragua are designated, decided to resort to an "exequatur" procedure. Their lawyers, the Frenchman Pierre-Olivier Sur, the Nicaraguan Tony Lopez and the American Robert McKee, explained during a press conference organized in Paris, Tuesday, November 6, that the exequatur makes it possible to execute a judicial decision pronounced by a foreign jurisdiction, even if France is not concerned, as is the case here.
Infertility, lesions, cancers
Between the late 1950s and 1983, Western Chemical Corporation, Shell Oil Company Corporate and The Dow Chemical Company marketed DBCP under the brand name Nemagon or Fumazone. Used to destroy the nematode, a worm that attacks banana roots, this endocrine disruptor, accused of being the source of infertility, lesions on the liver, lungs and kidneys, and cancers, was forbidden in the United States as early as 1977.
" Once a week, at night, I poured the product into a pond so that it came out through piping in the watering, " said Diego Fernando Lopez, a team leader with a problem .