India: idol with shuttlecock
Indian badminton player Saina Nehwal has become a national role model. Soon there will be a Bollywood movie about her. Your country urgently needs strong women.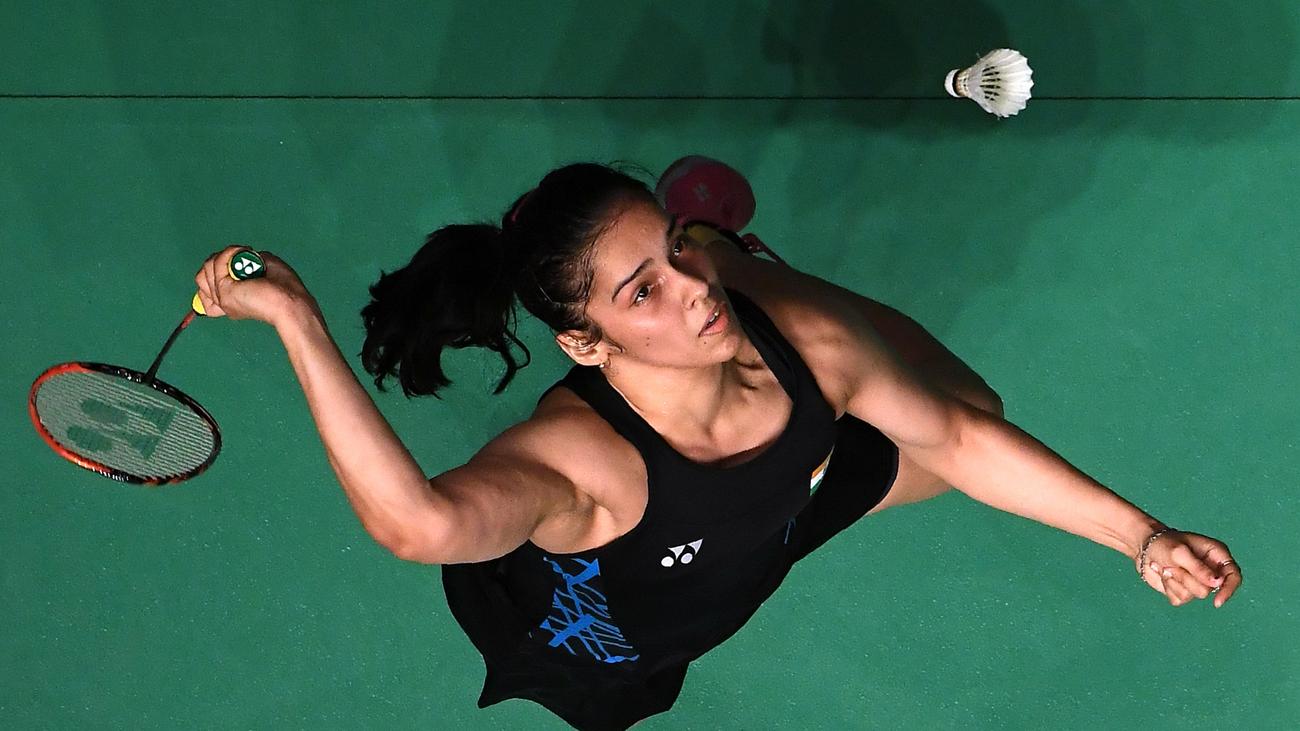 ---
March 29, 2015, at the Siri Fort Stadium in the Indian capital, New Delhi. The final of the Badminton India Open begins immediately. Thailand's Ratchanok Intanon will face Saina Nehwal, India's Golden Girl. The fans have been waiting for this match for hours. Saina, as she is called by everyone, is one of the most successful athletes the country has ever produced. And what is already clear: Her victory against the Japanese Yui Hashimoto the day before has brought her the world ranking one of the badminton women. The fact that this historic moment took place on Indian soil has brought her many new followers overnight. Especially after the departure of the Indian cricket team in the semifinals of the World Cup, everyone is ready to celebrate as a new muse of Indian sports.
Saskya Jain is a writer and translator.
She lives in New Delhi and Berlin.
Her debut novel "Fire Under Ash" was published by Random House in 2014.
She is a guest author from "10 to 8".
© Valerie Schmidt
There she is. Everyone jumps from the seats, applauding and shouting: Sai-na! Sai-na! Sai-na!

Her shoulder-length black hair is tied to a ponytail as usual. At least ten colorful hair clips - her trademark - adorn her head. Seriously, almost consternly, she looks at her feet. She looks like a schoolgirl who has just been appointed director. Almost as if she did not hear the jubilation, as if she knew nothing of her new ranking list. As if she simply would not trust success.
That athletes are at best underestimated and, at worst, exposed to systemic discrimination is not a specifically Indian story. Discrimination and patriarchy are keywords that will remain valid for a long time to come. But asserting that the Indian woman is in itself suppressed, as often heard in Europe, makes the situation much simpler than it really is. This is already shown by the biographies of activists such as Kiran Bedi or various Bollywood actresses. And Saina's career as a "player of the people" tells a revealing story.
Sporting success does not happen in India, especially among women, but in spite of the state system. Lack of financial support, scarce resources, poor management, corruption and lack of transparency are just a few of the hurdles that an aspiring athlete in India needs to overcome. Many give up before they make it to the top league. The biggest problem is still public opinion. Sport as a career is still not widely recognized. And as you can imagine, young girls with athletic ambitions have particularly bad cards.
If you look at the biographies of the most successful Indian female athletes, you will find out very quickly: It is almost always the parents who have recognized the talent of the child and promoted it with their own resources. Without individual, private support, success is virtually impossible.