DJane: From the bank to the fetish club
Anne-Kathrin Oelmann earned as an investment banker 100,000 euros a year. Then she threw it down. Today she is DJane, comes out with 3,000 euros a month - and is happy.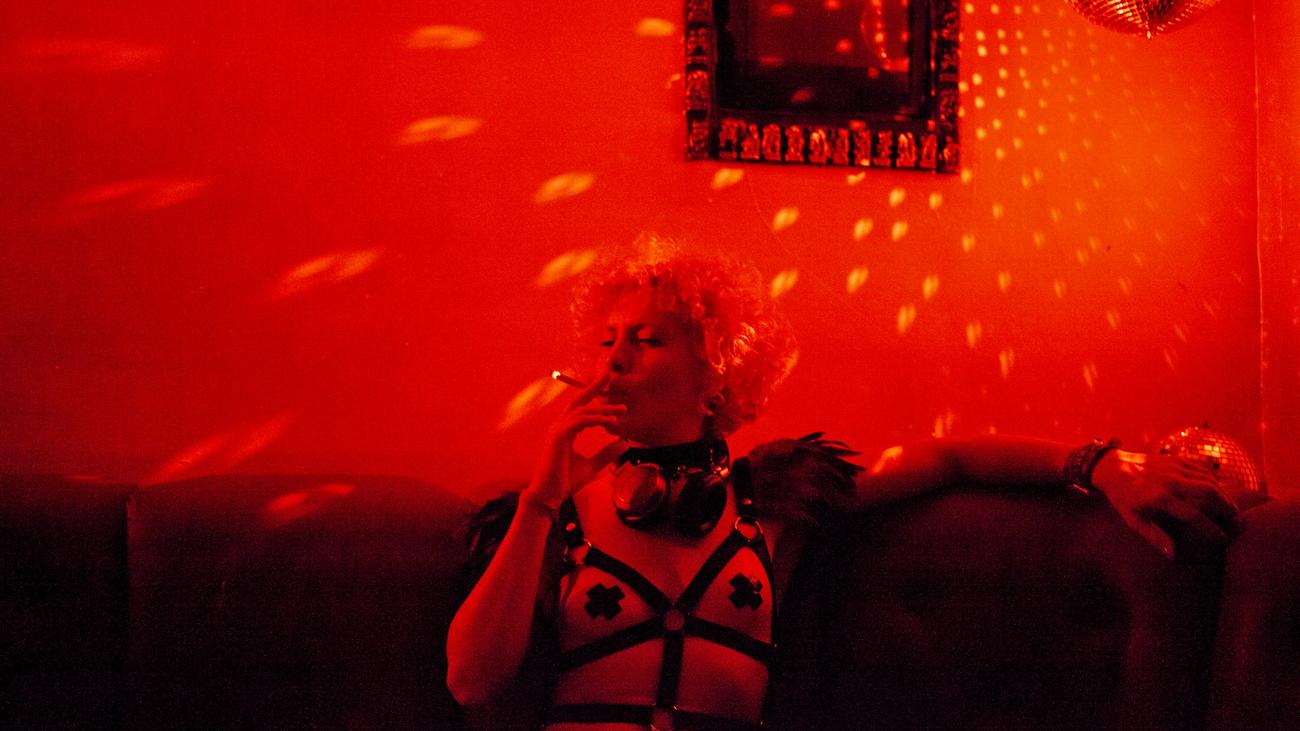 ---
In addition to the dance floor just three couples have sex. The people around them wear skin-tight suits or decorate themselves with feathers and glitter, some are completely naked, others can be led on lines through the club. Visitors to the Berlin fetish club Kitkat have to deliver not only telephones, but also prejudices and a sense of shame at the cloakroom.
It's four o'clock in the morning, Annie O. is behind the club's DJ booth. A corset made of three narrow straps hugs her torso, pasties stick to her nipples, black trousers conceal the bare necessities. She looks into the crowd and pushes the button that lets the bass in, the crowd throws up the arms and starts to dance. Annie O. loves these moments. For her, she traded her life as an investment banker in London, where she wore blouses and blazers, traded bonds and corporate loans and earned $ 100,000 a year.

Annie O. is Anne-Kathrin Oelmann in her real life and is 34 years old. She grew up in Dortmund, in a duplex house made of red bricks, with tall windows and a large garden. Her father was a doctor, the mother a teacher. It was important to them that their children make a good impression. At the age of five Oelmann got her first piano lessons, mastered Mozart, Bach, Beethoven. She went to a church youth group, gymnastics and swimming club and played in the tennis club where her parents had met. She never forgot her homework, she found the school easy.

Oelmann's father worked most of the time in the clinic, which was at the end of the street. Her brother had moved out a few years earlier when her mother suffered a burn-out. The daughter began to take care of herself, to put aside her needs so as not to overwhelm her mother. "I was invisible," she says. Her high school graduation, however, she finished second best of the school.
The only woman among 15 men
Friday night, one o'clock at night, three hours to Annie Os appearance. In a pompous fur coat with leopard pattern runs Annie O. past the serpent of the club, the owner opens her wordlessly the door. Annie undresses at the cloakroom, where jackets, pants, tops and underwear are also worn.

At 18, Anne-Kathrin Oelmann began to study business administration at the Koblenz private university WHU. The tuition fees of 7,000 euros per year were taken over by her parents. For the open day, she had borrowed her mother's silver Audi, even though she already owned a car: "I would not have dared to go there with my red Golf 3," she says. Under her photo in the yearbook, Oelmann wrote a quote by literary critic Marcel Reich-Ranicki: "Money alone does not make you happy, but it's better to cry in a taxi than in the tram."

At 21 she did an internship at investment bank Merrill Lynch in London. She worked at least twelve hours a day, left the house in the morning in front of her roommates, and came back after them, pressured to exceed all expectations. Immediately after the internship, she got a permanent position at the bank, starting salary: 100,000 euros a year. She was the youngest in the team and the only woman under 15 men. Finally she had done it. She had arrived at the top.