Belarus: Minsk editor-in-chief threatens several years in prison
A website in Belarus is said to have illegally used the state news agency. The boss is in court - an "act of intimidation," say activists.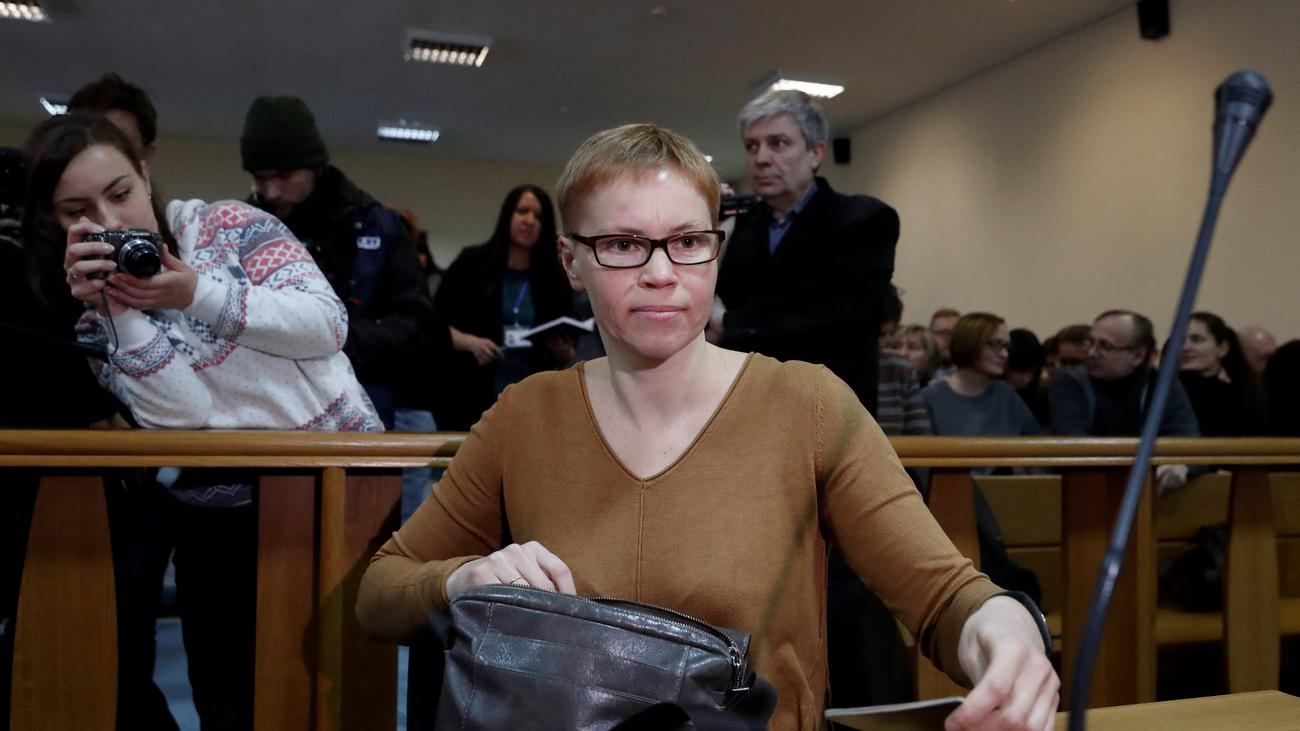 ---
The editor-in-chief of the Belarusian news website tut.by, Marina Solotowa, has been on trial in the capital Minsk since Tuesday. They are accused of "inactivity" and negligence, because employees of tut.by are said to have used services of the state news agency Belta without permission. The organization Reporters Without Borders, however, sees in the process an "act of intimidation against the last independent media of Belarus" by the government of the authoritarian head of state Alexander Lukashenko.

Solotowa was arrested in August 2018 together with nine other journalists - including a correspondent of Deutsche Welle. The authorities accused them of illegally gaining access to paid information offers from the agency Belta. The other journalists arrested with Solotova had been released after payment of compensation and interest; The tut.by editor-in-chief now faces up to five years imprisonment.
Solotova rejects the allegations. "The matter is targeted against tut.by," said the 41-year-old before the hearing on the website of the Belarusian Journalists Association. Tut.by is viewed by more than a million people every day, while Belta and other state media have significantly fewer readers. "This is not an attempt to close us, but to weaken the competition." Alexander Lukashenko has led Belarus since 1994 with a tough hand. The former Soviet republic ranked 155 out of 180 countries in 2018 on the reporters' list of press freedom.
Council of Europe alerts about attacks on journalists
The Council of Europe - which does not belong to Belarus - is watching the increasingly massive attacks on journalists and the media with great concern. Press freedom in Europe is currently "at risk as never before since the end of the Cold War," the pan-European country organization stated in a report. According to the report, 140 serious attacks on journalists in 32 of its 47 member states were reported to the Council of Europe last year. As examples, the Council of Europe calls a bomb attack on a reporter in Montenegro, a knife attack on a journalist in Milan and an attempted poison attack on employees of a Ukrainian news website.

According to the report, 130 journalists were also imprisoned at the end of 2018, 110 of them in Turkey alone. The Mediterranean is thus the "world's largest prison for journalists," said the Council of Europe. Overall, in a number of countries - including Russia, Ukraine, Turkey, several Balkan countries and Azerbaijan - there is a "climate of impunity" as regards attacks on journalists and the media, the Council of Europe's experts said. The survey is based on reports of attacks on the freedom of the press, which regularly sends twelve partner organizations, such as international journalists' associations, the organization Reporters Without Borders and the Pen Club, to the Council of Europe.