Haute-Savoie: a sheep saved at 2,000 meters altitude in La Clusaz
A sheep was evacuated by trackers while it was blocked for three months at 2.000 meters of altitude between two rocky bars, in Haute-Savoie. & Nbsp;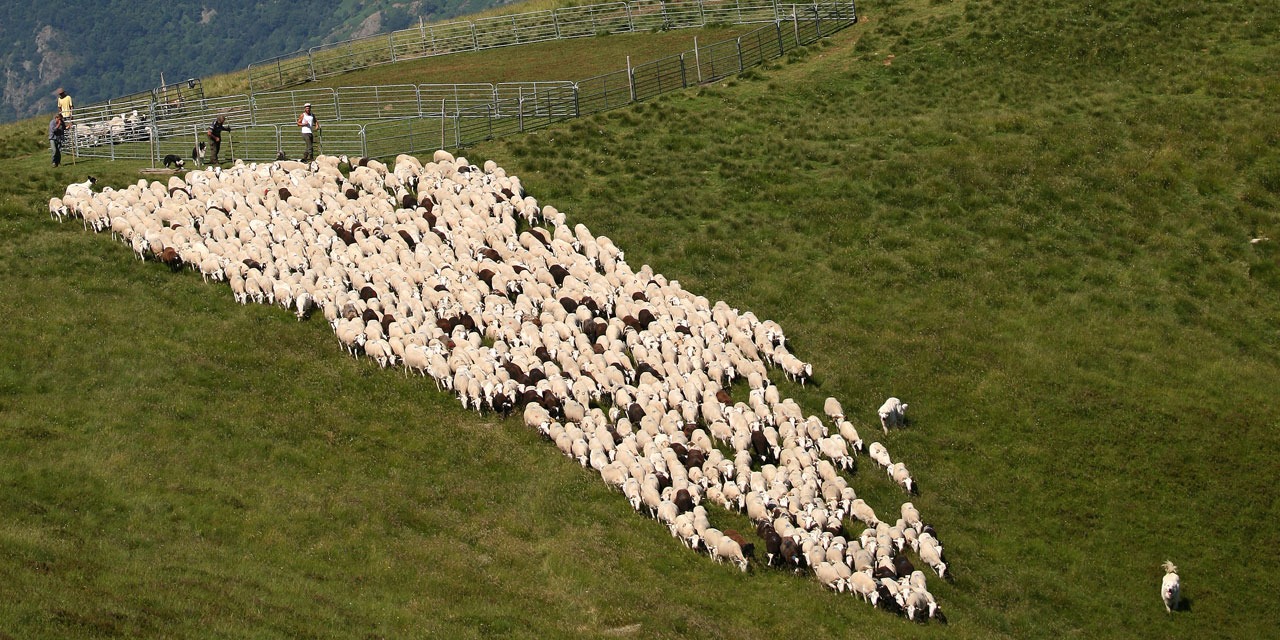 ---
On her small patch of grass not yet covered by the snow, she risked not to spend the winter ... A sheep stuck for three months at 2,000 meters altitude was rescued by trackers from La Clusaz, in Haute -Savoie. This unusual and perilous rescue took place on Tuesday, when the animal was "embarrassed (trapped between rocky bars, ed) and especially 'badly barred' with the return of cold and snow," says one of the guides. trackers, Mathieu Lavenu, confirming information from Dauphiné Libéré .
Blocked since the fall. The owner of the animal, whose flock spends the summer in this area of ​​the Aravis Mountains, had not managed to bring it back to the valley in the fall but had not notified the rescue. They were recently alerted by a ski instructor who heard a bell ring in a "rather steep" valley, according to Guilhem Motte, director of the slopes of the resort. The ewe was spotted in a ledge (cornice) between two rocky bars, grazing.
"She would not spend the next few days." "We went to see her a little every day and when we saw the bad weather happen, we thought we had to get out of there because she would not spend the next few days," adds Mathieu. lavenu. With two other trackers, he used a net to evacuate the ewe before returning to the valley "tray", usually used for the wounded winter sports.