"Now I watch biathlon with popcorn": Shipulin about Loginov's victory, conflict with Fourcade and life outside sport
Stop the attacks from the Frenchman Martin Fourcade and the Swede Sebastian Samuelsson to the Russian biathlete Alexander Loginov can only personal conversation with them. About this in an interview with RT said Olympic champion Anton Shipulin. The ex-biathlete highly appreciated the results of Alexander Loginov, did not rule out that Martin Fourcade would end his career after the current season, and admitted that after retiring from the big sport he considers himself an ordinary fan.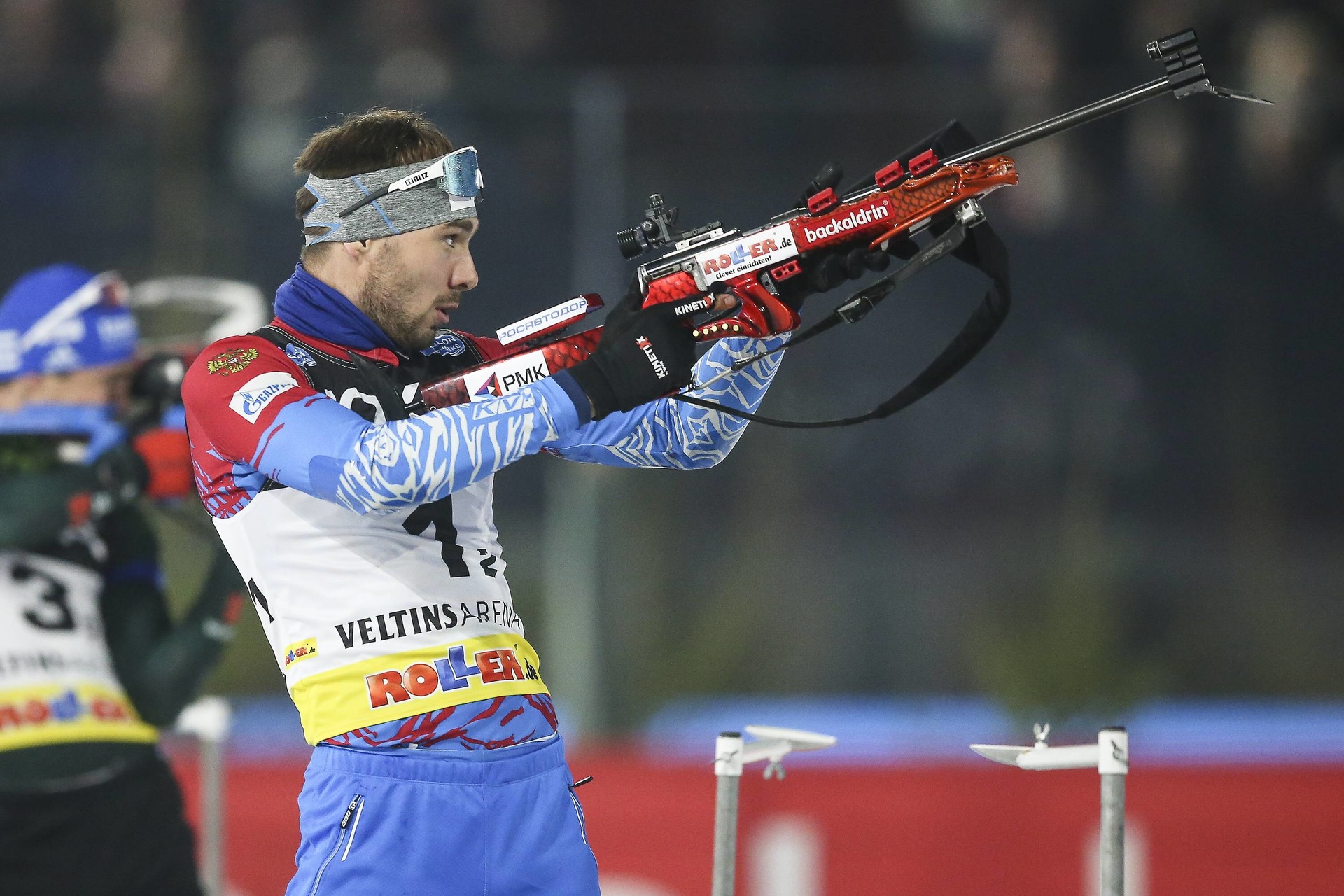 ---
"Victory in the sprint - a turning point in the career of Loginov"
- Did the historic victory of Loginov surprise you in the sprint race at the KM stage in Oberhof, which became his first in his career?
- I know that many experts and fans are in a pleasant shock, but for me personally his result was not a big surprise. Sasha is a great fellow, he showed excellent form before the New Year and is potentially a very strong athlete. So I am not surprised, but very pleased with his first victory at the World Cup stage. She should inspire him to new achievements.
- Loginov surprised everyone with his work at a distance and in general with preparations for the race. Why was it not possible to demonstrate such results before?
- It seems to me that he did not quite believe in his strength. I noticed it in the early stages, when he did not fight in the last meters. I myself was in a similar situation, so I understand him perfectly from a psychological point of view. True, now Alexander is gaining confidence. Appeared necessary for the success of sports anger. I believe that the victory in the sprint will be a turning point in his career.
- Will it be easier for Loginov in the upcoming pursuit?
- When you go out on the pasyut under the first number - more difficult. But analyzing how Alexander coped with this task in the upcoming stages, he must cope. The main thing - to cope with emotions and with a cool head to work out how he can.
- The result shown the day before is the peak of Loginov? Or is he capable of more?
- I read the comments of his coaches, and Sasha himself says that this is not yet the limit. Believe it. He should reach the peak for the World Cup. Let's hope that now he is just in good physical shape. It is important to maintain the condition until March, because this year the primacy of the planet passes rather late.
"Conflicted with Fourcade because of Loginov"
- How to cope with psychological pressure? After all, the victory of Loginov again caused a flurry of criticism from his rivals.
- From this will not go anywhere. You just need to accept and understand what kind of sport and political situation we are in. Alexander has already passed both fire and water - I am sure he will cope with criticism. I think he has already developed immunity. His task is to run, perform and delight fans.
- Are you surprised that Martin Fourcade and Sebastian Samuelsson continue their open attacks on Loginov?
- I have always struggled with this and have repeatedly clashed with Fourcade because of his position on Alexander. I think this is a mentality. Just trying to hook and emotionally break an opponent is such a sporting tactic. In such a situation, you need to defend yourself, but do not waste your nerves on scandals and emotions.
- So, the negative rhetoric against the Russian athlete will continue?
I hope, sooner or later it will all end. Loginov need to show results.
A couple of times will pass over their heads - they will begin to respect more. The best advice from me is to work and not pay attention to people who not only do their sports work, but also start political games. He always believed that the biathlete comes to the competition to run. Let the functionaries deal with the policy.
- Fourcade and Samuelsson are demanding an apology from Loginov, should he make concessions?
- Difficult question, there is no single recipe for how to get out of the situation correctly. Alexander is a smart man and a mature athlete, he will find the right solution. But I definitely would not engage in open skirmishes in the media. I would prefer a tete-a-tete conversation.
- What would you advise them in this situation?
- I wish them all to meet faster and resolve all issues. Many can shout from the side and criticize, and only a few can tell the truth in their eyes. I want them to understand each other - everyone is tired of the dirt in the media. We have not had such beautiful victories for a long time, so there is no desire to mix them with the negative.
- How do you assess the form of Martin Fourcade?
- This year everyone is surprised at his decline, but I am sure that he will catch up. Its results were affected by the change of the training system. Knowing the Frenchman, I have no doubt that he will be in perfect shape by the main start of the year. Yes, the "Big Crystal Globe" is farther from him, but at the World Cup he can take his own.
- Perhaps it is time for him to think about leaving the big sport?
- May be. But I find it difficult to answer for him, because every athlete makes a similar decision, weighing his personal pros and cons. I think that after this season, he will think about a possible retirement from the sport. Or maybe the opposite, set a new goal.
globallookpress.com

© BEAUTIFUL SPORTS / Axel Kohring
"I began to understand why Russia loves biathlon so much"
- You congratulated Loginov with a victory in social networks. Where did you watch the race?
- In the car upon arrival in Yekaterinburg from Moscow. True, I did not have time for the online broadcast, I reviewed it in the recording. He knew that he won, but he was still very sick and worried about Sasha. We need such bright and strong victories.
- Are you accustomed to the status of an ordinary viewer?
- I let go of biathlon, now I'm a simple fan. I open many things from new sides. Sometimes I buy popcorn before the race, sit in front of the TV and enjoy biathlon like some kind of blockbuster. I began to understand why Russia is so fond of our sport.
View this post on Instagram
We congratulate everyone on the 2019 year !!! 🎄🎄🎄 Happiness, health and all the very best! ❤❤❤
Publication by Anton Shipulin (@anton_shipulin) Jan 1, 2019 at 3:24 PST
- Do not plan to visit the next stages of the World Cup?
- Yes, I think about it. If possible, I will definitely come to support the guys.
- How did you react to the criticism from the honored veterans of biathlon in your address? Anfisa Reztsova called your departure from sports a betrayal, and Dmitry Vasilyev said that your role in biathlon was greatly overestimated.
- I read, laughed, thought about it. These are respected people who have the full right to their opinion. But they do not know the whole situation from the inside. I am ready to personally talk with everyone, to explain to them all the nuances. I am sure that they will change their position.
Similar news: