USA: Heather Nauert withdraws her candidacy for the post of ambassador to the UN
The former journalist says she has made the decision to withdraw because her last few months as spokeswoman for the State Department have been grueling for her family.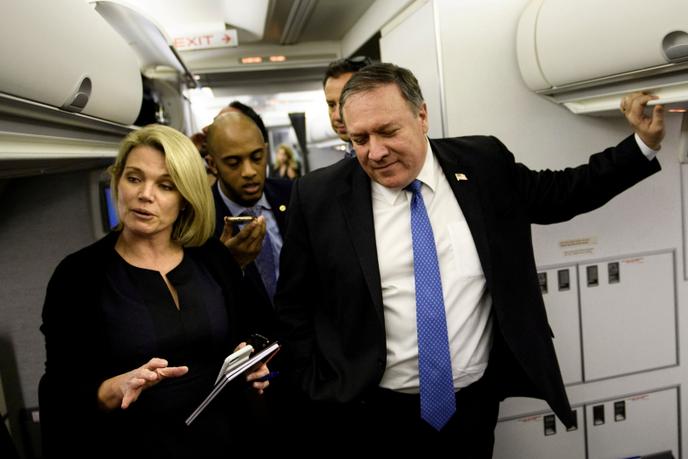 ---
Heather Nauert in October 2018 on a flight from Panama to Mexico. POOL New / REUTERS
Heather Nauert, a former US State Department spokeswoman and spokeswoman, announced on Saturday (February 16th) that she had decided not to run for the post of ambassador to the United Nations.
"These last two months have been tough for my family, and that's why it's better for my family to give up," Fox News TV presenter said in a statement.
React or view all comments
Similar news: