US Democrats: Tulsi Gabbard wants to compete in presidential election
The democrats are another candidate for the presidency in position: The deputy Tulsi Gabbard from Hawaii has announced her candidacy.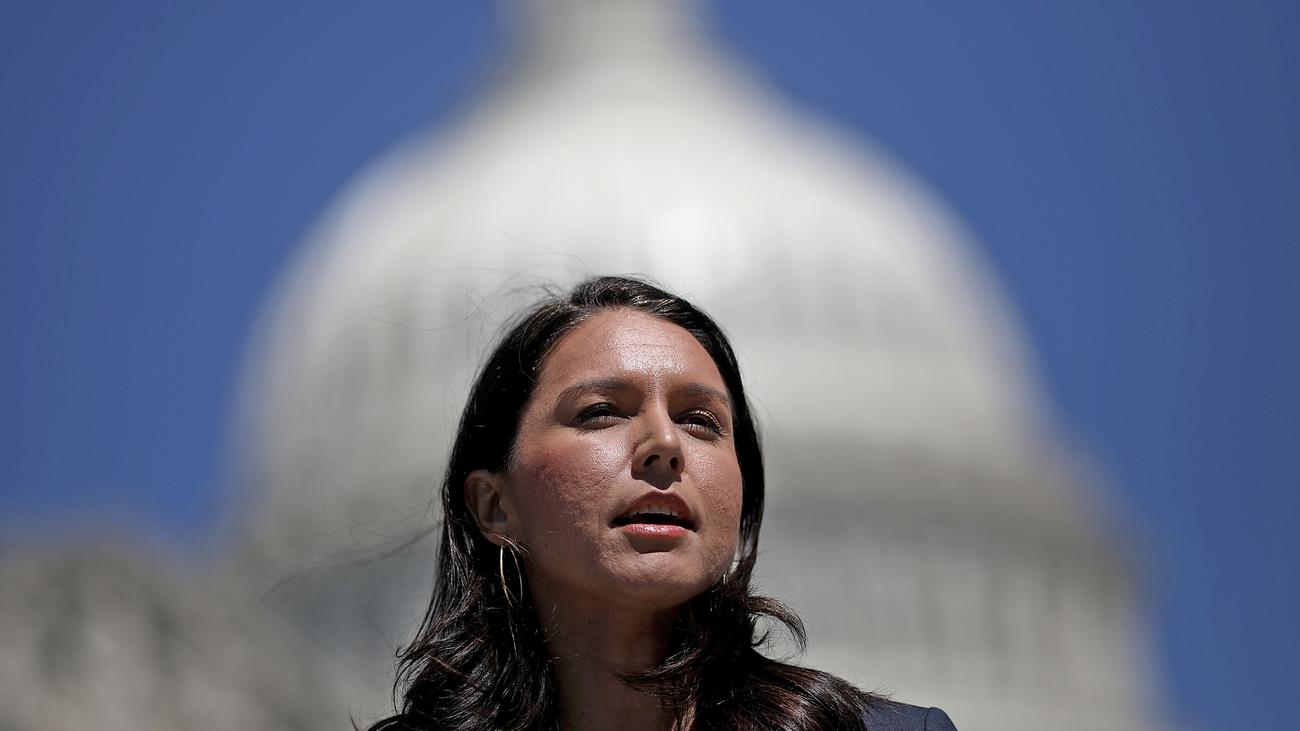 ---
Democratic MP Tulsi Gabbard wants to run for president in 2020. She wants to formally announce that over the next week, the 37-year-old told television channel CNN. "There are many challenges facing the American people that I am worried about and that I want to help overcome."
As a central concern Gabbard called access to health care, a reform of criminal law and climate issues. She also wanted to put "war and peace" at the center of her campaign. "When we stand together, united by our love for each other and for our country, there is no challenge we can not cope with," the MEP wrote on Twitter.
Gabbard represents the state of Hawaii in the House of Representatives. She is the first devout Hindu to be elected to Congress. She had supported Hillary Clinton's challenger Bernie Sanders in the 2016 Democratic presidential election. In recent months, Gabbard has already visited the states of New Hampshire and Iowa, which are important for the prelude to the primaries. She has also written her memoirs, which are scheduled for release in May.
When we stand together, united by our love for each other and for our country, there is no challenge we can not overcome. Will you join me? # TULSI2020 https://t.co/bymLSiaRkF
- Tulsi Gabbard (@TulsiGabbard) January 12, 2019
In 2017, Gabbard had come under criticism for a meeting with Bashar al-Assad. The MEP met the Syrian President when she spent a week in Syria and Lebanon. "Originally, I had no intention of meeting with Assad, but when I got the opportunity, it seemed important to me to take her," she said at the time. "I think we should meet with anyone if there is a chance that it can help end this war, which inflicts so much suffering on the Syrian people."
Two weeks ago, Senator Elizabeth Warren from Massachusetts had already positioned herself for the election campaign. The 69-year-old founded a committee to explore their chances. The former law professor belongs to the left party wing and has repeatedly criticized the financial industry and unbridled capitalism. It is expected that a number of other Democrats will follow in the coming weeks and months. Former Vice President Joe Biden and Senators Kamala Harris, Corey Booker or Kirsten Gillibrand are considered potential candidates.