Paris offers Ivanka Trump to sit on the G7 Gender Equality Council
Marlène Schiappa passed on the proposal to the US President's daughter during a trip to Washington, DC, in a diplomatic effort to bring the United States back to the table.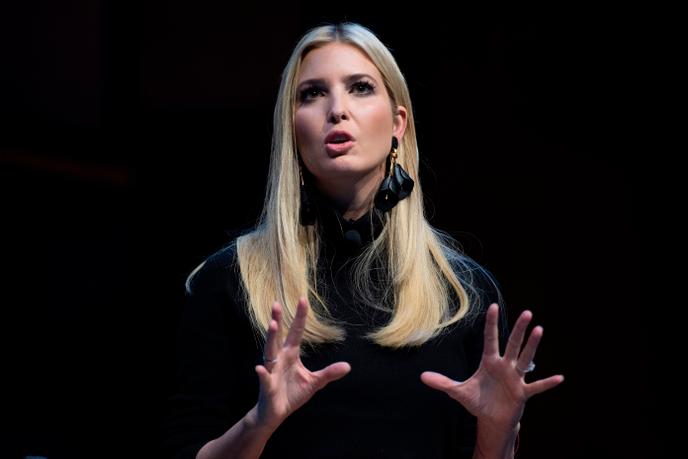 ---
Ivanka Trump in Washington, DC, December 6, 2018. JIM WATSON / AFP
France, which chairs the G7 in 2019, said Friday, January 18, have proposed to the daughter of US President, Ivanka Trump, to become a member of the advisory council on gender equality of this club rich countries.
It "represents a strong voice on gender equality , " said the French secretary of state for equality between women and men, Marlene Schiappa, during a trip to Washington. Schiappa, who met Ivanka Trump's chief of staff at the White House on Thursday to discuss the proposal, highlighted her struggles for maternity leave or women's economic empowerment.
At the June Group of Seven summit in Canada, his father disrupted a council meeting on gender equality when he arrived fifteen minutes late. Against the backdrop of tensions over customs duties, the United States had subsequently withdrawn its support for the G7's final communiqué, which included a section on women's rights.
Article reserved for our subscribers Read also On the climate, Donald Trump more isolated than ever during the G7
Encourage Wahsington's involvement in the G7
Washington was also not involved in an investment of almost $ 3 billion for the education of women and girls in vulnerable situations. France, which has made the fight against inequality a priority of its G7 presidency, hopes to bring Washington back to the table.
The topic of combating gender inequalities is a politically sensitive topic, especially on issues of access to contraception or abortion, or on the rights of homosexuals. The G7 Advisory Board was created in 2018 by Canada and then comprised 21 members, including American philanthropist Melinda Gates, IMF Director Christine Lagarde and Nobel Peace Prize winner Malala Yousufzai.
The French president, Emmanuel Macron, who will host the next G7 summit in Biarritz, from August 24 to 26, decided to make this advisory council permanent. G7 members are Germany, Canada, the United States, France, Italy, Japan and the United Kingdom.
Big Browser: Ivanka Trump's Facial Feminism React or see all comments