Huawei fires his employee arrested for spying in Poland
Chinese telecommunications giant Huawei announced on Saturday (January 12th) that it had fired its employee who had been arrested in Poland for espionage the day before, in a statement quoted by the "Global Times", a Chinese state media.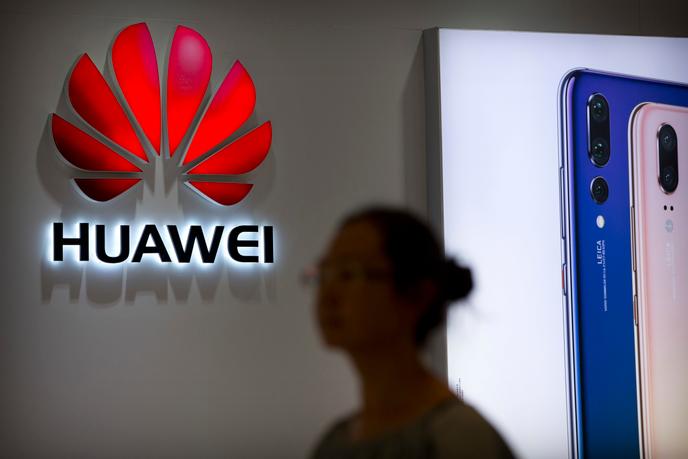 ---
A Huawei store in Beijing, photographed on July 4, 2018. Mark Schiefelbein / AP
After the arrest of one of its employees in Poland, whom the Polish authorities suspect of espionage, on Saturday, January 12, China's telecommunications company Huawei announced that it had fired its employee. The group said it had "decided to immediately end its contract with Wang Weijing," who works on Polish territory, because "this incident has had adverse effects on Huawei's global reputation . "
"Huawei has always respected the laws and regulations in the country where it is (...) and requires all its employees to respect the laws and regulations of the country," the Chinese group said in its statement, saying that Wang Weijing was arrested for "personal reasons" , without further details.
"A Pole and a Chinese have been arrested on charges of espionage. The Chinese is a businessman working for a major electronics group , " Polish Deputy Minister for Coordination Maciej Wasik said on Friday. Arrested on Tuesday, these two people are suspected of acting "on behalf of Chinese services and at the expense of Poland," said his side Stanislaw Zaryn, spokesman for the minister.
The Polish, "Piotr D." according to Polish public television, was an adviser to the Polish subsidiary of the French telecommunications group Orange. It would be Piotr Durbajlo, who was deputy director of the information security department of the Domestic Security Agency, the Polish counterespionage, until 2011.
Article reserved for our subscribers Read also In Poland, a case of espionage for the benefit of China, linked to the giant Huawei
Western suspicions about Huawei
Founded by a former Chinese army engineer, the company has already been blacklisted on suspicion of espionage in several countries including the United States, Australia and Japan, which banned him from building a high speed internet network, the 5G.
The Wall Street Journal revealed at the end of November 2018 that the United States launched a major awareness campaign among its allies about the potential danger of entrusting the Chinese giant's infrastructure management, pointing out the risk of cyber espionage and being able to thanks to Beijing for a diplomatic crisis. Even though none of these cases has ever emerged so far and the Chinese company is built on private capital, state control has gradually strengthened in recent years, especially since a law of 2017 on intelligence that "organizations and citizens must, in accordance with the law, support, cooperate and collaborate with national intelligence work" .
The case of Meng Wanzhou, named after the group's financial director and daughter of her founder, arrested on December 1 in Vancouver, at the request of the United States, and accused of using a shell company between 2009 and 2014 to circumventing sanctions against Iran and concealing Huawei's business with Tehran has heightened tensions between China and Canada and the suspicions surrounding the company.
Article reserved for our subscribers Read also The wave of suspicion towards Huawei wins France React or view all comments
Similar news: