Bundesliga autumn champion: Not everything according to plan: Last BVB fine tuning is missing
TIME ONLINE | News, backgrounds and debates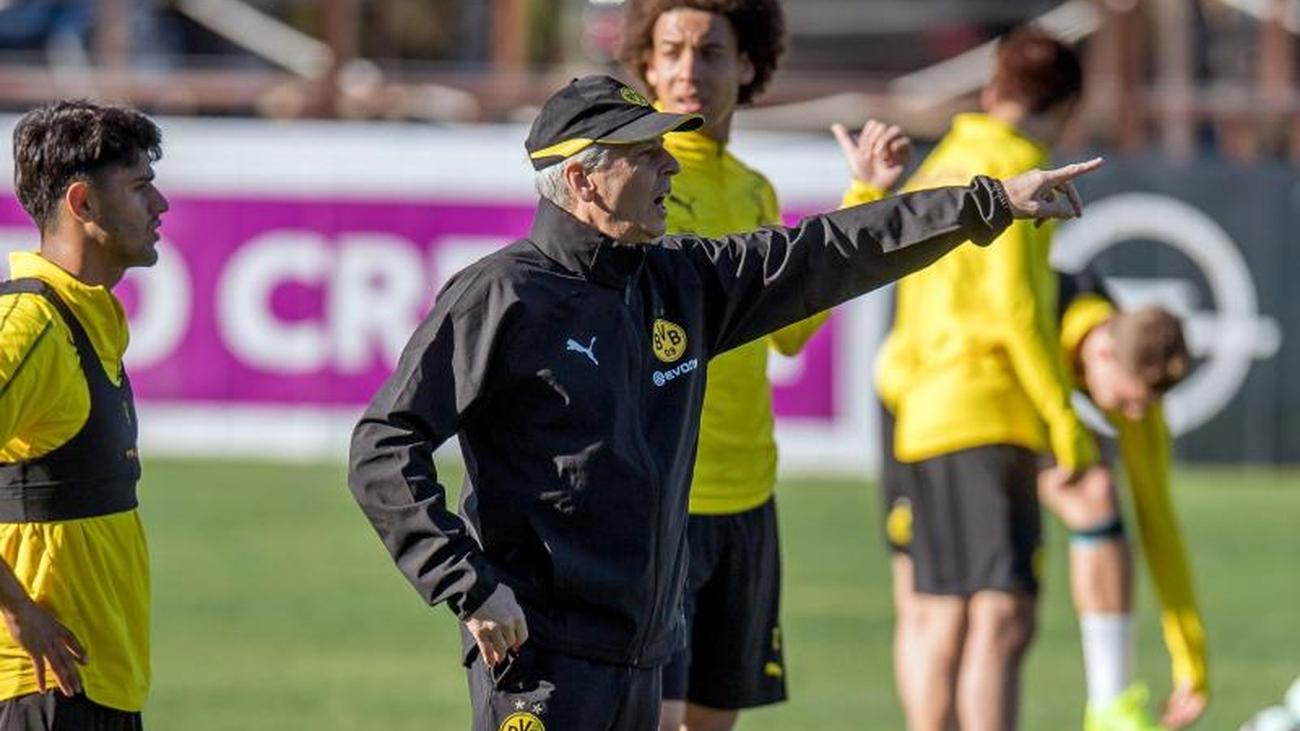 ---
Marbella (dpa) - Shooting star Jadon Sancho awaits «many finals», managing director Hans-Joachim Watzke a «strong FC Bayern». Autumn champion Borussia Dortmund is with much respect, but also great anticipation in the second half of the Bundesliga.
Before the end of the training camp in Marbella on Saturday, all parties feel prepared for the attack on the championship title. "The initial situation is not so wrong," said Mario Götze with reference to the six-point lead of the Herbstmeister, "but we know that we are facing a great challenge. There will not be a match for us that does not matter. "
Under perfect conditions with plenty of sun, spring-like temperatures and impeccable training, coach Lucien Favre prepared his team for a week in two daily sessions for the second half of the season with two tough away goals in Leipzig (19 January) and Frankfurt (2 February) three matchdays ago. Training guest Marcus Sorg was impressed. "I have seen a lot of speed, a lot of quality and a lot of discipline. The chance for BVB to become a champion is as high as it has not been for a long time, »said the assistant of national coach Joachim Löw to the« Ruhr Nachrichten ».
But with all the positive impressions, not everything went according to plan in Spain. Various professionals such as Paco Alcácer, Thomas Delaney or Roman Bürki joined the team training only after a few days.
The biggest problem children are Captain Marco Reus and Manuel Akanji. Reus was due to persistent stomach problems only in the first two days, but then had to pause. A blood test should provide information about the cause of the disease. "He's fine. His commitment at the back round start is not endangered, "said Michael Zorc. It is still unclear how long defender Manuel Akanji fails. The doctors advise an operation on the hip, threatening the Swiss a long break.
In this case, the BVB wants to improve. The planned change of the 19-year-old Argentine Leonardo Balerdi (Boca Juniors) will probably be preferred. According to "Bild" the defense talent is expected to arrive in Dortmund next week and cost 16 million euros. Zorc did not want to confirm that: "There is nothing to report."
In the two test matches in Spain against Fortuna Dusseldorf (3: 2) and Willem II Tilburg (3: 2) revealed the BVB again deficiencies in the game against low teams. Not least because of this, Favre placed great emphasis on fast passing and a lot of readiness in the training sessions. "We have to be aware that we have not achieved anything yet. With a good half of the season, you have not won anything, "goalkeeper Bürki commented.
Despite the comfortable lead, club boss Watzke sees BVB, but the Munich as a favorite: "Since I'll let me persuade nothing else. I expect a very strong Bayern in the second half of the season. "In his estimation, the great first round for Borussia is" a blessing and a curse at the same time ":" That means that the expectations are very high. And to the fact that we now have to see that we can fulfill this expectation in this structure, which is still young and fragile. We are a little bit driven by our quick success. "
BVB information from Marbella
BVB squad
BVB-Matches