"I saw the first men on Earth"
Indian director Aruna HarPrasad briefly set foot on the island of "Nord-Sentinelle" in March 1993, where one of the last people living on the margins of the planet killed an American evangelist in November 2018.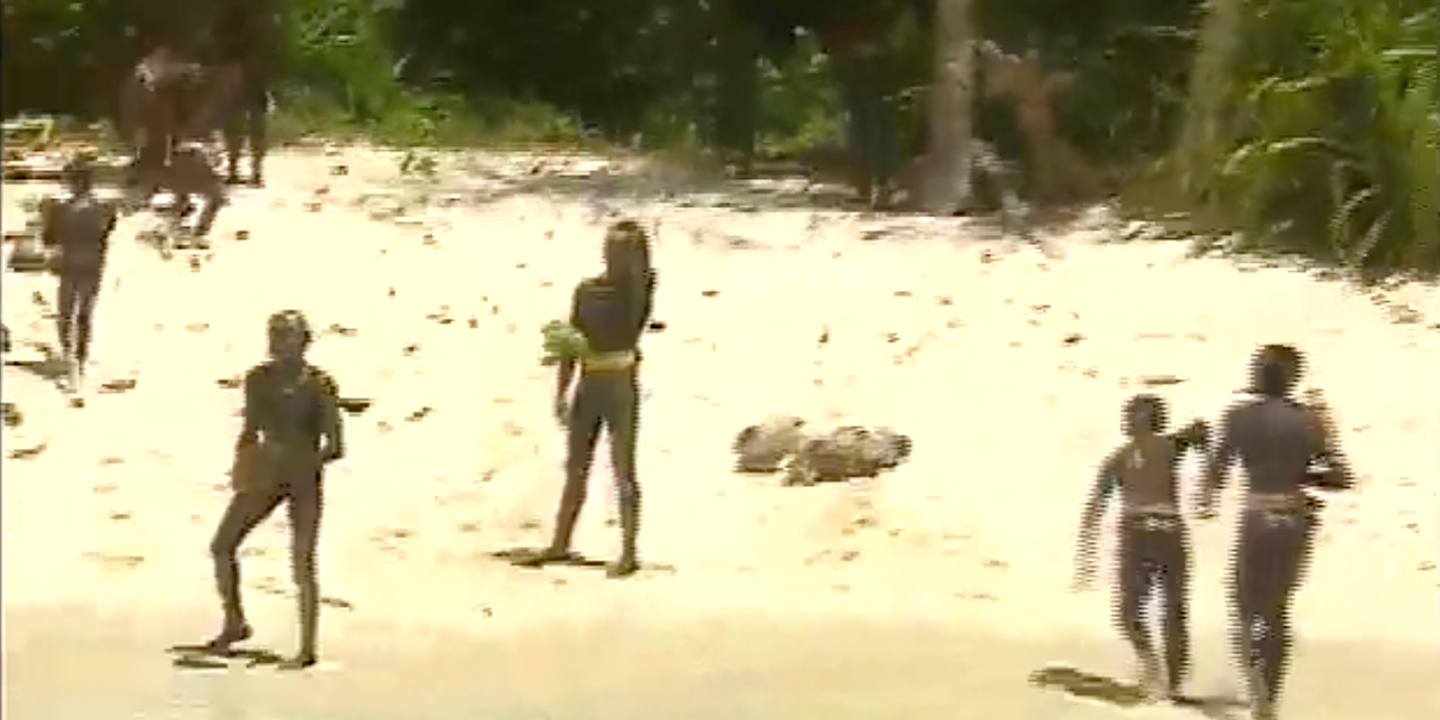 ---
Share on Facebook Share on Facebook

Share on Twitter Share on Twitter

Send by e-mail Send by e-mail
Do not talk to Aruna HarPrasad of John Chau, the young American evangelist who ended his days on November 17, 2018, pierced by the arrows of one of the last human groups on the planet to live yet away from the rest of the world. world: it puts out of it this former filmmaker who, a quarter of a century ago, set foot on the same beach where the "missionary" has experienced his tragic death.
"But who was this young man, and who were we, to arrogate to us the right to disturb these people and corrupt these isolated tribes living in harmony with a nature we have now forgotten? even essence? " Aruna rebels, now retired in Goa, a former Portuguese colony in southern India.
Read also North Sentinel: behind the death of a missionary, a long history of resistance
In her charming house in the old village of Assagao, surrounded by her many dogs and watching the shrimp curry prepared by her cook, this girl of aristocrats from northern India takes the time to reflect , this morning of December, to remember the unique experience she experienced, in March 1993, on the island of Nord-Sentinelle.
She had come to the region to shoot a documentary about the Andaman-and-Nicobar Islands, located in the Indian Ocean off Burma and Thailand, but attached to India, where several isolated tribes still live, including the famous "Sentinels" who settled his account to the American.
We know almost nothing about the inhabitants of Nord-Sentinelle
Members of the "Sentinels" tribe in 1993: Image from the documentary filmed on the North Sentinel Island (Andaman-et-Nicobar in India). SCREEN SEIZURE / ARUNA HARPRASAD
In view of the unique and brief nature of his experience, the memories go back quickly, as if the sensations that describes Aruna were frozen forever memory.
" It happened early in the morning. That day, I leave Port Blair, the capital of the Andaman, on a fishing boat with my crew, the governor of the territory and his security guard. I then take place in a small skiff, more maneuverable to dock. In front of us, a beach of white salt. Suddenly appear black silhouettes out of the forest moving on the whiteness of the sand. "
Aruna fidgets, her voice swells, and lyricism prevails when she suddenly seems to relive before us the moments of this historic morning: "Ah! I felt like I was in a book ... I was about to land on the shores of the dawn of humanity! And in front of me, I could see the silhouettes of the first men on the Earth ... »