Winter weather: Snow arrests drivers on the A72
Locked roads, high avalanche danger: Bavaria and Austria are struggling with the consequences of the onset of winter. Meteorologists expect further snowfall until next week.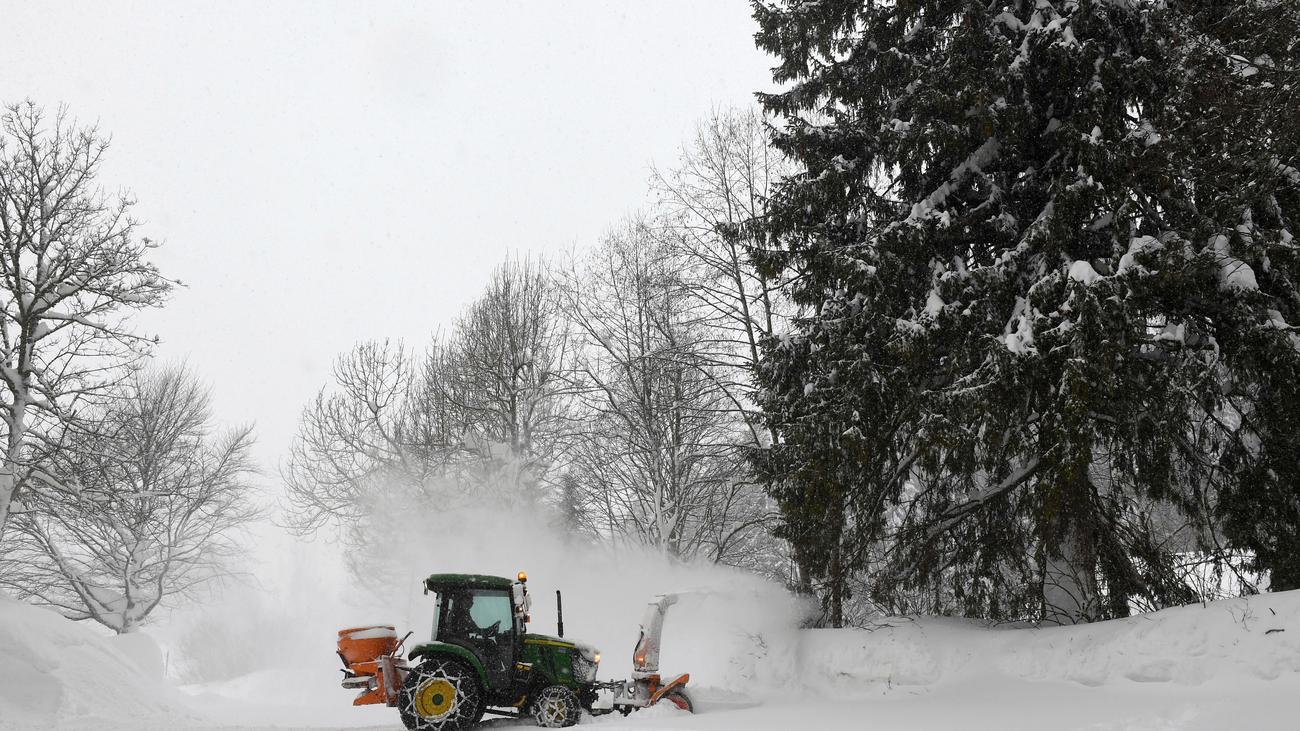 ---
The snowfall in Bavaria and Austria causes further impairments. In southern Bavaria, the Buchenhöhe settlements in Berchtesgaden and the municipality of Jachenau are cut off due to snow, but are sufficiently supplied with food. Also in Austria more and more places are not reachable - among others Galtürin Tirol. The highest warning level applies in large parts of the state of Salzburg.
The Deutsche Bahn wanted to carry overnight with excavators and wheel loaders snow masses from the stations Miesbach, Schaftlach in Waakirchen and Schliersee, so that the trains can drive again. Rail passengers have to expect further delays in the course of the day: on many routes trees have fallen on the tracks due to the snow load. The route between Munich and Salzburg is free according to the railway.

Smoothness also caused numerous traffic accidents. Somehow many motorists spend the night on the A72 at Hof - the traffic jammed on about 20 kilometers. At the Vogtland junction, a truck had skidded and had turned sideways.
16-year-old dies in avalanche accident
The heavy snowfall also increases the risk of avalanches. On Wednesday, six German students from Halle in the Austrian ski resort Wildkogel were hit by an avalanche, but almost all of them remained uninjured. In St. Anton, a 16-year-old German-Australian was spilled by an avalanche while skiing and died. Currently, the second highest avalanche warning level applies. Away from secured ski slopes should only move, who can also judge how safe it is there.
For many children, especially in Upper Bavaria, snowfall means no school. More and more districts have dropped out for safety reasons - sometimes nationwide, sometimes only at individual schools. According to the Ministry of Culture, the teachers still have to stay in the school building. They are not only required to serve, they also have to look after those students who come to school despite difficult conditions.

According to the German Weather Service, at least in the middle of next week snow, especially in the Alpine region, can be expected to continue. A current severe weather warning due to heavy snowfall is valid until Friday.
Similar news: