"Stella": Guilty, everyone in his own way
Injury in children's book style: Takis Würger writes in "Stella" by a Jewish woman who becomes an accomplice in the Nazi era. It's a novel full of narrative clichés.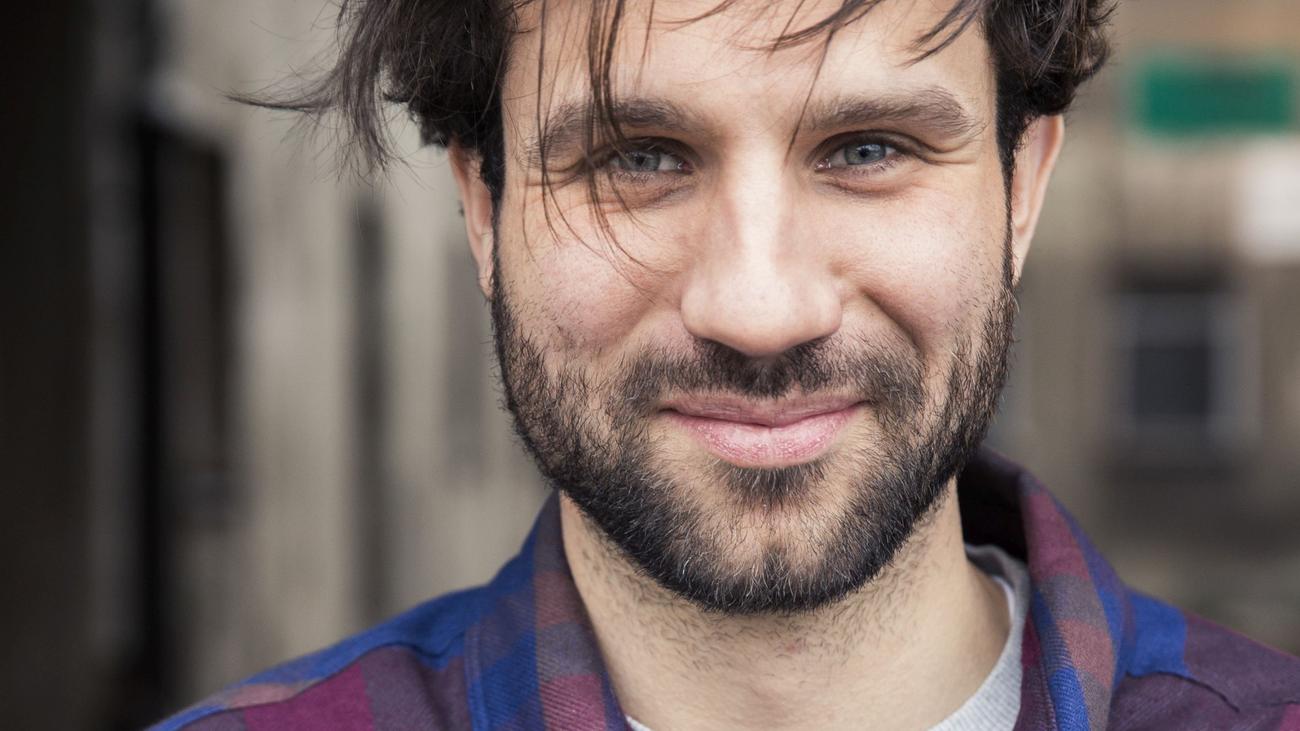 ---
Books that make a single year of German history have long been in vogue. Florian Illies continued the trend with his bestseller in 1913 , many followed. Also the mirror journalist Takis Würger seems to want to jump on this train with his latest novel. Why should not what is so subtle in the year before the outbreak of the First World War be found in readers when presenting a love story from the Germany of 1942?
Würger heard about the story of Stella Goldschlag, a Jewess who lived under false identity in Berlin in the 1940s. She was denounced, discovered and turned over by the Nazis to the "gripper". The woman became a complicit in the perpetrators, tracked down hidden Jews, and delivered them to save their own parents from deportation to Auschwitz. Gerhard and Toni Goldschlag were finally murdered there anyway.
In Würger's novel, the first-person narrator Frederick, a hard-hitting middle-aged man from Switzerland, now meets the cheerfully loosely-moving model Stella, which is initially called Kristin. Thanks to his wealthy parents, there are still real coffee beans, chocolates with pervitin, oysters and coke, despite the war economy. One day she taps on his hotel door and gets down to business: she tells him who she really is. Friedrich has to realize that everything makes no sense. One morning, he leaves Stella and quickly boarded the train that takes him back to his well-ordered alpine home.
The structure of the book is familiar from the histotainment genre. After a narrative introduction, retelling the Swiss childhood of Friedrich imZeitraffer, Würger's text consists of twelve chapters, each playing during a month from January to December 1942 in Berlin. In front of each section, the author puts concise, conciliatory vignettes that highlight highlights of events that occurred worldwide during each month.

"I wanted us to continue dancing three"
These blurbs duly record the "Ten Commandments for every National Socialist of Dr. Joseph Goebbels" and are combined with historically irrelevant cross-references. Würger draws attention to the funny coincidence that Paul McCartney was born in June, the same month as the head of the Reich Security Main Office Reinhard Heydrich died as a result of a terrorist attack and German police wiped out the village of Lidice.
The following chapters following the creative writing concept Show, do not tell : put scarce dialogues in the foreground. Set on action, action and shock effects. Create a well-dosed mix of eroticism and violence. And Würger's adaptation of a complex history of Jewish suffering in the "Third Reich" does not save with cruel scenes: When Stella returns from custody and reveals herself to the first-person narrator, her unsuspecting lover, she tells him about dislocated shoulders and a basement in which she enters Tortured torturer with a rubber hose. If it still happened, you have to imagine yourself. Stella's abdomen must be sewn.
In the face of the Nazis, Würger's novel repeatedly falls into a shortage of children's books. So the protagonist says about the implied ménage-à-trois between him, his well-trained fencing partner Tristan von Appen and his lover Kristin alias Stella: "I did not want my friend Tristan to be in the SS, I did not want Kristin to work for a ministry I wanted us to continue dancing three. "
It quickly comes to suspect that the author was unaware of how sensitive his subject of alleged Jewish guilt really is in the Holocaust. Such questions should at least not be attempted with stylistic finger exercises, as they are learned in the journalism school.

Bad time for city breaks
After 1945, an ethic of the Shakah representation has emerged, based inter alia on the assumption that it makes a difference who tells the stories of Holocaust victims. The literary appropriation and exploitation of the suffering of the persecuted by non-Jewish authors is considered by the survivor of the Swiat, literary scholar and writer Ruth Klüger to be simply kitsch. This kind of literature aims first and foremost at an immediate pleasure gain, which misses the mediation of the historical truth: "The kitsch is the lie, the art is the truth."
The main mango of the novel is the Swiss first-person narrator. More clearly than by this choice of the nationality of his heroes an author can not indicate that his sympathetic hero can not harm a fly. That this Friedrich was simply too naive to guess what he would expect in the Berlin of 1942, the novel gives his readers in writing at the end for security: "I was a young man with money and a Swiss passport, which had thought to be able to live in this war without having anything to do with it, I came as a tourist, I was stupid. "

Certainly: neutral confederates in historical genocide situations have been coveted in the literature for centuries as the protagonists - by Heinrich von Kleist's Gustav von der Ried, who, shocked at the engagement in St. Domingo , witnessed the massacre of the black slaves, which they committed against their white masters around 1800, about Lukas Bärfuss development assistant David Hohl in Hundred Days , who has to stand by and watch how the Hutu slaughtered the Tutsi in Rwanda in 1994, and then to Takis Würger's loving Berlin visitor, who luckily chose 1942 for his city break.